YoungMin You performs a breathtaking piano cover of the Christian hymn 'Be Thou My Vision.' This performance was recorded after he suffered a hand injury that left him unable to play the piano for a while.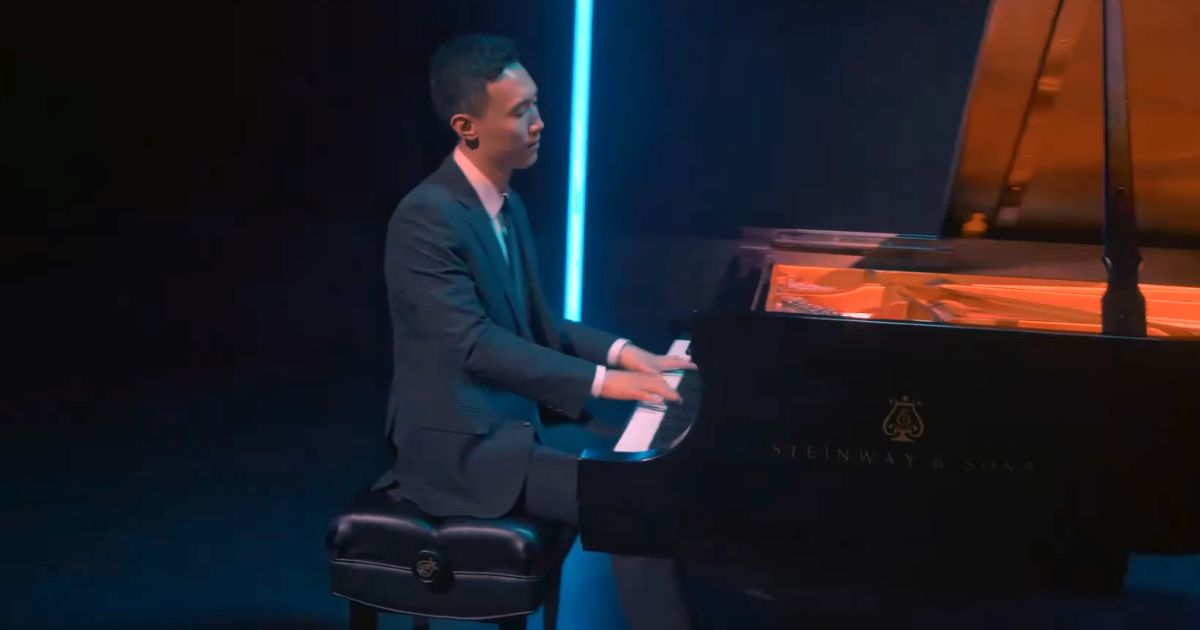 This talented pianist is bringing us amazing piano covers of Christian songs with his own spin on it. What a blessing he is to the body of Christ.
As a young boy he grew up as the son of a pastor in Seoul, South Korea, his older sister was already a big fan of the piano and was learning the instrument. He had the opportunity to come to Adrian, Michigan at the age of 15 to study further and that really kicked off his passion for the piano which he learned through YouTube videos.
YoungMin learned how to play the piano in a more professional way during his music education at Wheaton and he said, "I was so lucky to have professors who cared," said YoungMin. "Cared, but were worried. My technique was not where it should have been, but I worked hard and got better."
The talented South Korean boy ended up topping the class and married his college mate Chantelle who is a vocal performance major. Today they live with their family in Petoskey, Michigan, and Youngmin You has concentrated on faith-based music and arrangements after working as music director, accompanist, and playing for funerals and weddings.
Today as we listen to this piano cover of 'Be Thou My Vision' by Youngmin You we can feel the chills as he plays the instrument with such passion and zeal, we praise God for the talent that He has blessed him with and may he continue serving the Lord through his music. Amen!