Medical professionals in Thomasville joined together on Wednesday morning to pray and ask God to heal the land from all the struggles the country is passing through.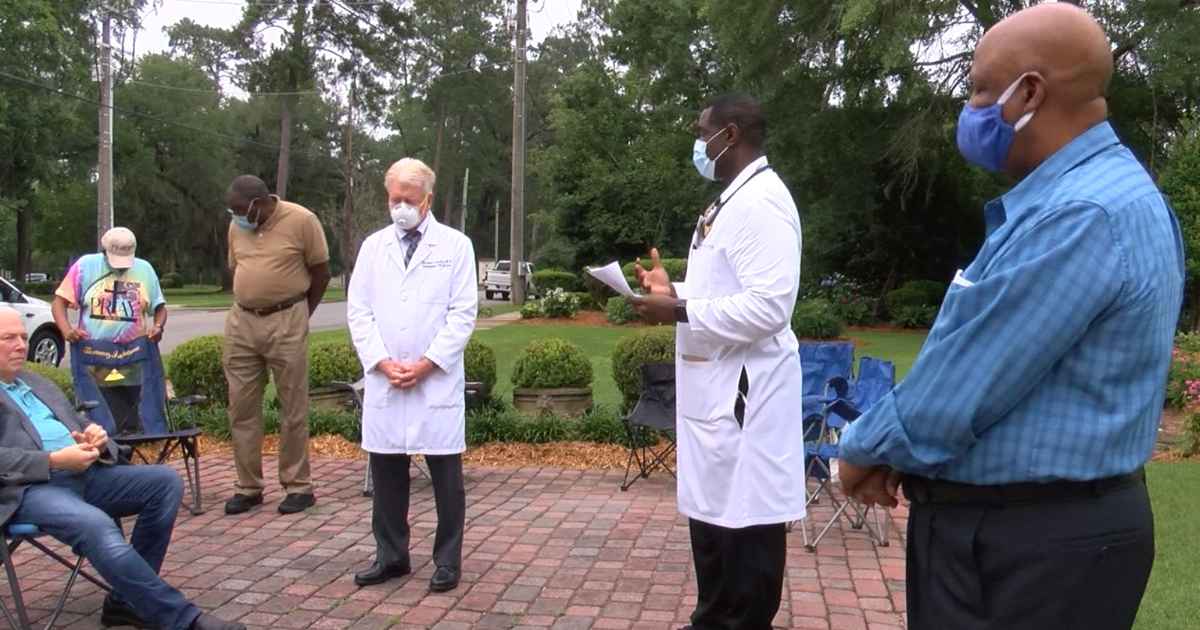 "We understand that prayer is the answer for us in this time," said Dr. Daryl Crenshaw.
Just across the street from Archbold Hospital, a circle of bowed heads and closed eyes reflected and prayed about all our country is enduring.
"Love one another, and let's take care of our community. And that's why we held the prayer meeting today. To take care of everybody in unity. To pray for our country, to pray for our patients, and to pray for our medical center," said Dr. Michael Crowley.
Dr. Crowley, Dr. Crenshaw and a few more Archbold physicians arranged the meeting in less than 24 hours. Hospitalist Rudy Hehn said although receiving COVID-19 patients has slowed down, it's been hard, and with everything else going on, it's time to wake up.
He said prayer is needed for help and wisdom. "Racial injustice has been here for a long time and things have come together where I think it's hitting us on the head just how much is out there," said Hehn.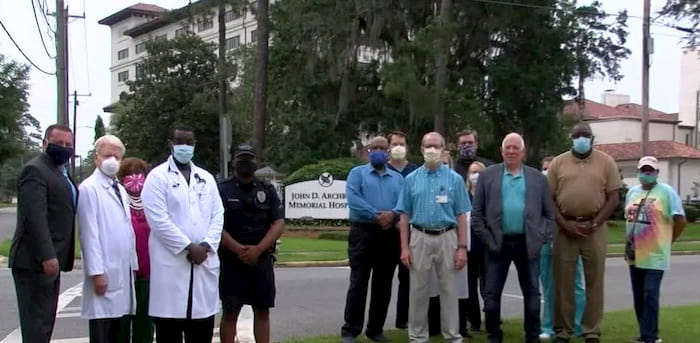 Dr. Crenshaw added that even though COVID-19 is still there, he applauds Archbold for their continued hard work. "We see the social ails that are taking place today. It has lead to us just really wanting to come together in unison, and really the only way we can accomplish that is through prayer," said Dr. Crenshaw.