A heartwarming video of Shaq surprising his biggest fan with an expensive watch at a basketball game is bringing smiles to the faces of people all over the country.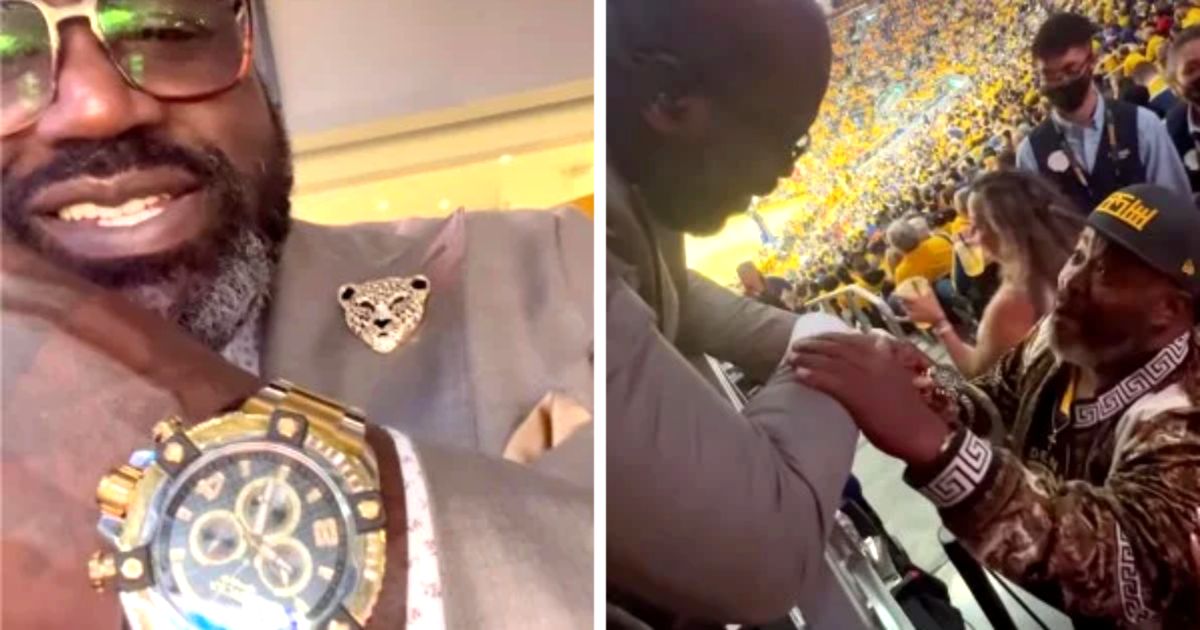 The video shows Shaq telling his fans on Instagram that he was about to give away his expensive Invicta watch to a fan. "I'm here at the Western Conference finals, and I'm about to do something special. I'm 'bout to give a fan this."
There is something so special about celebrities giving away luxurious items to their fans, by doing this they acknowledge that their success and popularity are due to the love and appreciation they receive from their fans.
The video goes on to show Shaq greeting a fan and shaking his hand, the fan then looks shocked when Shaq takes off his watch and tells him that he is about to give it away to him.
The man's daughter can be heard saying, "What? My dad loves you," the man looks stunned, and then tells Shaq how grateful he is to meet him and receive this beautiful watch as a gift.
He says, "Shaq, you don't know, but you are my favorite man," the man says. I can't believe – First of all, brother, I've had three heart attacks, I'm alive, and I got to meet Shaq, and I got to meet Kenny."
The man cannot believe he just received such a priceless watch from one of his heroes, he looks down at the watch that he just got and then looks back up at Shaq and tells him what it means to him. "It's not the watch. It's you, Shaq," he says.
We are sure the man will never forget this sweet encounter all his life and now he has Shaq's watch to remember the moment forever.