21-year-old Megan Danielle, a talented singer and waitress from Douglasville, Georgia, made it to the top eight finalists on the popular reality show American Idol. Her touching performance of 'Go Rest High on That Mountain' left the judges and audience deeply moved. As an ode to her late grandfather, Danielle had sung the same song at his funeral about a year earlier.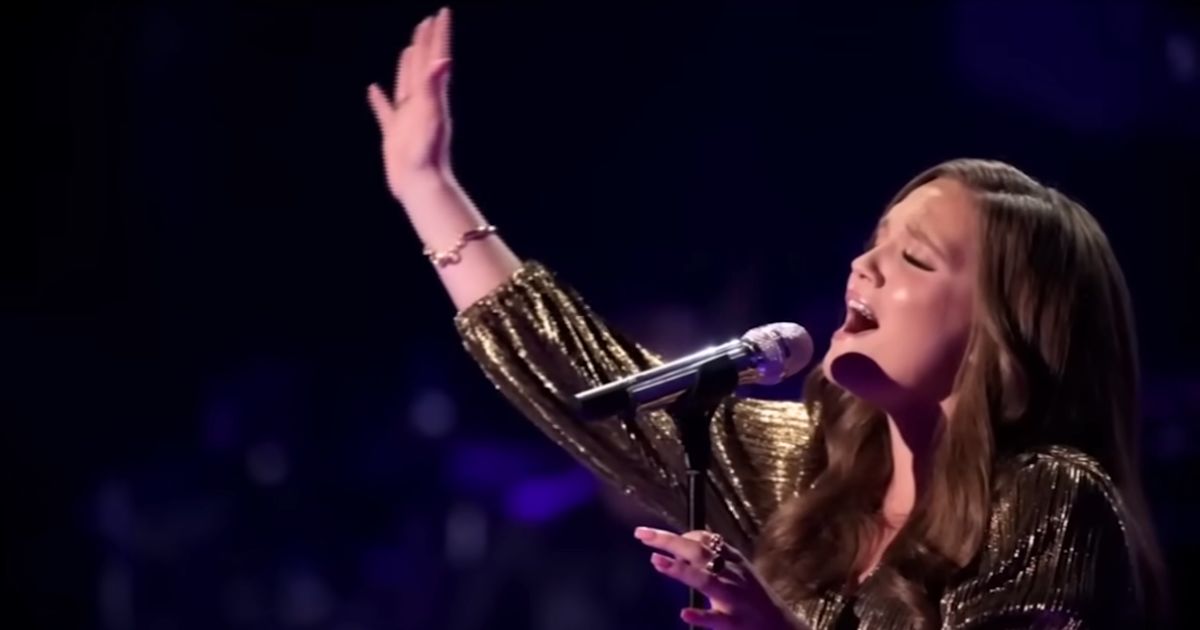 After the performance, American Idol host Ryan Seacrest told Danielle, "I can't imagine what you were feeling during that performance. You definitely honored him." Judge Luke Bryan, who had chosen the song for her, praised the young singer for her courage in openly sharing her faith. "What I love about you — I mean, we're way beyond loving your voice — is you're, you know, you're never scared to tell everybody your faith," Bryan said.
The song struck a chord with Bryan, who has experienced immense personal tragedy, losing his brother in a 1996 car accident and his sister in 2007 due to unexplained circumstances. He revealed that finding solace in God took time after enduring these devastating losses.
Lionel Richie, another esteemed judge on the show, also commended Danielle for her powerful performance. He noted that she possesses "an amazing ability to touch," explaining, "your voice is so powerful when it comes down to just telling your story." Richie then expressed his certainty that Danielle's grandfather would be very proud of her.
Katy Perry, the third judge, agreed that Danielle's performance was "Heaven-sent." Perry believed that the young singer's late grandfather had chosen the song through Bryan, further emphasizing that Danielle is exactly where she is meant to be at this moment. "It's a wonderful confirmation," Perry said. "I don't believe in any coincidences."
Following her uplifting performance, Danielle shared her gratitude on Instagram, writing, "This was one of my most challenging performances but what a way to honor my papa! Thank you, God!" As a devout Christian, Danielle believes that she was born to share the love of Jesus. With her undeniable talent and unwavering faith, she continues to touch hearts and inspire millions through her journey on American Idol.
Hebrews 11:1, "Now faith is confidence in what we hope for and assurance about what we do not see."
WATCH: Megan Danielle Sings 'Go Rest High on That Mountain' on American Idol