This elderly woman came to a gas station to buy petrol, but she ended up leaving it with so much more.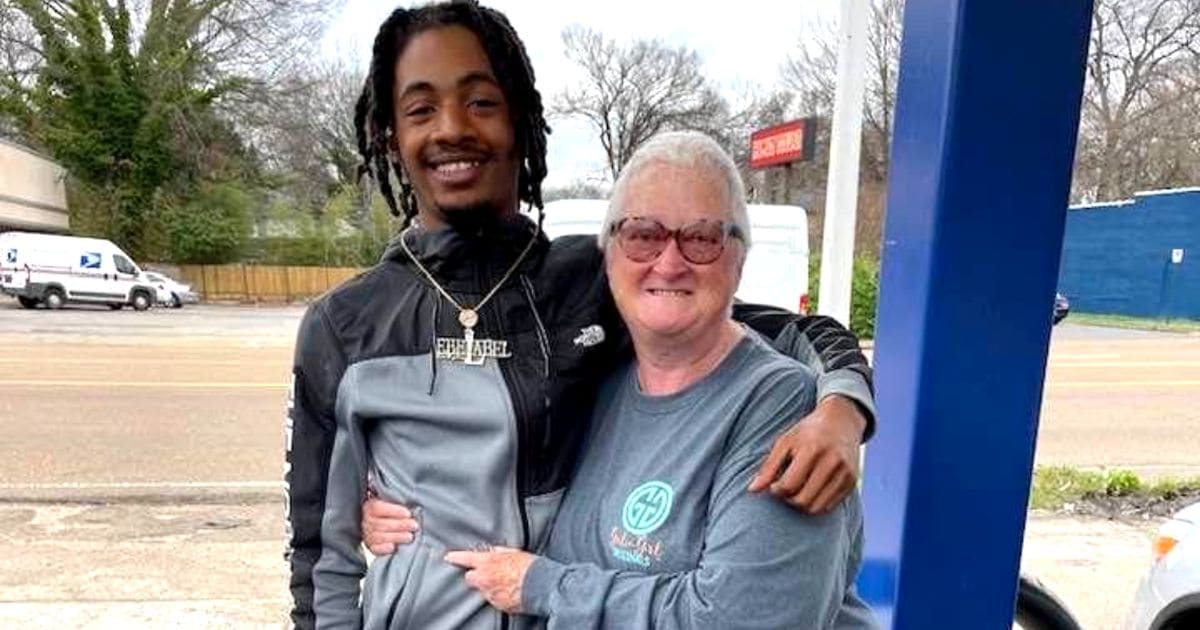 A couple of days ago, Olivia Jennings was in a Marathon Gas Station in Summer Avenue to fill her tank. Surprisingly, she ended up getting more than what she came for. She was joking with two Memphis teens at the checkout counter when one of them offered to pay for her gas.
Amir Dinero, the young man, was about her son's age, and she was teasing them about what they were buying. They exchanged funny remarks, he turned around and offered to pay $20 for her gas.
"I was teasing him about all the orange juice they were buying," Olivia told WREG News Channel 3. "I thought he was teasing, and I pulled out my credit card, and I said, 'oh, it's ok, I got it.' He said, 'no, ma'am, I really want to buy your gas.' I said, ok."
This mom was so touched by his kindness. She then asked him to pose for a picture with her. "He came up, and we took [a] hug, and we took our picture together. He had a friend of his take the picture," she described.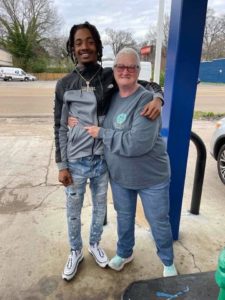 She asked the Good Samaritan if she could post their picture online, and he said yes. She wanted others to know that Memphis has good young people despite the bad rap the city was getting lately due to crimes.
"I would just like to know if he did something kind, people would at least say something. You know, you're a good kid. They are doing the right thing," Olivia explained. Her Facebook post has been shared and liked hundreds of times, and many praised this man for his generosity.
One of her followers wrote, "I love my city…and it's folks like Amir that remind me of the good in the city. Thanks for sharing." Another said, "Amir does Memphis proud! Thank you, sir!"
"It was absolutely good to see everybody commenting on what, yes, you're right, Memphis has good youth. No matter what you say, we've got them. They are everywhere," she concluded.
Every cloud has a silver lining. This teen is a breath of fresh air amid the negative news about Memphis. The next generation is still the hope for our future.