A photo of two middle schoolers sharing an umbrella in the middle of a downpour captured the attention of many. But what made this moment so special that it became viral?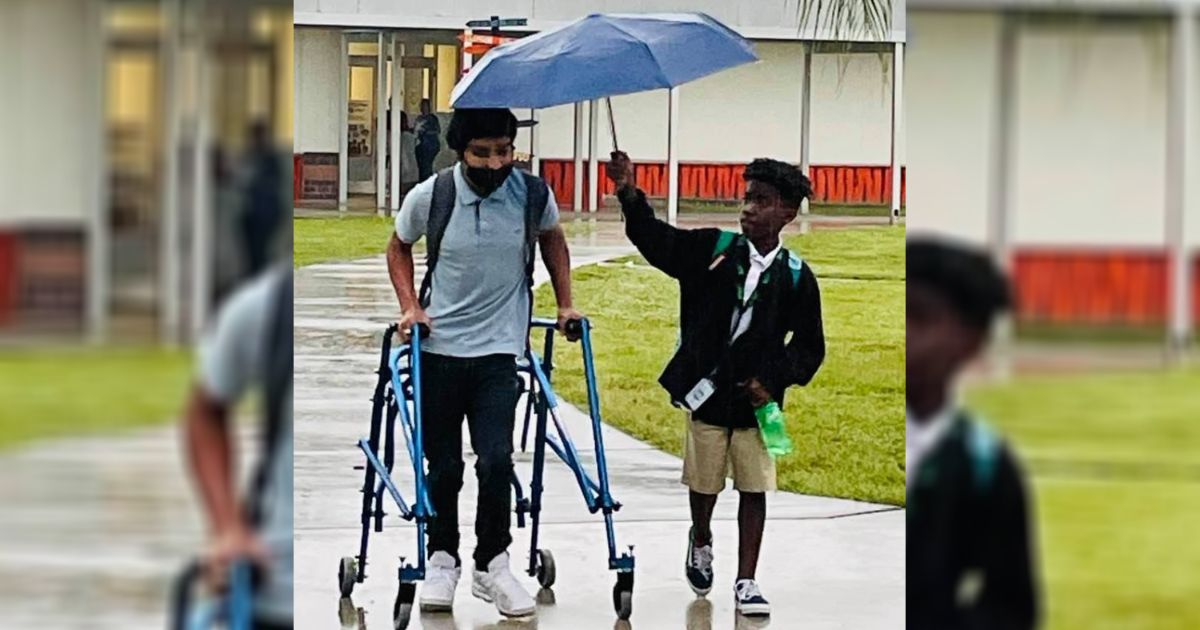 There's nothing extraordinary about seeing two middle-schoolers walking in the rain. But what made it special was the heart behind this act of kindness.
Jerry Hernandez and Lamar, students from Clewiston, Florida, have been warming hearts recently. Jerry has Cerebral Palsy and is having a hard time walking. CDC.gov defined Cerebral Palsy (CP) as a group of disorders that affect a person's ability to move, maintain balance and posture.
Jerry moves around through the aid of a walker. That was why walking on a rainy day could be extremely difficult for him. But this struggle was noticed by kind-hearted Lamar. He stepped up and shared his umbrella with him.
He did not hesitate to offer help without being asked. The school's principal caught sight of this heroic act and took a snapshot of the touching moment. And they say the rest is history.
Jerry's mom was worried about her son getting bullied at school, but this act of kindness had somehow relieved her.
Lamar has depicted love and acceptance through this simple act of kindness. He was brave enough to stand for and include the weak and those who needed special attention. May we also be more inclusive and loving toward everyone. After all, God created all of us in His image and likeness.
"So God created man in his own image, in the image of God he created him; male and female he created them." Genesis 1:27