David Wesley's video featuring 176 singers from 34 countries singing in perfect harmony 'A Mighty Fortress Is Our God' is giving us goosebumps.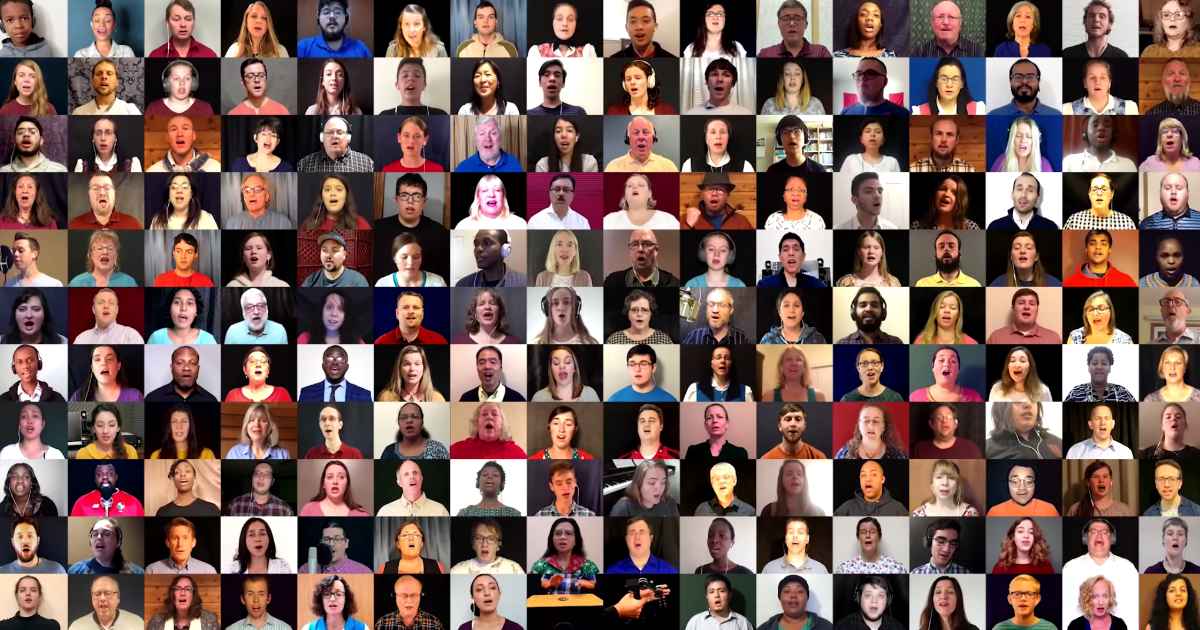 The song was written and composed by Martin Luther in 1529 and translated by Frederick H. Hedge in the year 1852. "A Mighty Fortress Is Our God" is one of the best known hymns of reformer, Martin Luther. It inspires us to find courage in God's word an hold on to Him even in our raging battles.
A mighty fortress is our God, a bulwark never failing;
Our helper He, amid the flood of mortal ills prevailing:
For still our ancient foe doth seek to work us woe;
His craft and pow'r are great, and, armed with cruel hate,
On earth is not his equal.
This hymn is one of the best hymns of the Lutheran tradition and is very popular among Protestants across the world.
It is also known as the "Battle Hymn of the Reformation" because it was instrumental in increasing the support for the Reformers' cause. John M. Merriman wrote that the hymn "began as a martial song to inspire soldiers against the Ottoman forces."
And though this world, with devils filled, should threaten to undo us,
We will not fear, for God hath willed His truth to triumph through us;
The Prince of Darkness grim, we tremble not for him;
His rage we can endure, for lo, his doom is sure,
One little word shall fell him.
The virtual choir performance features 176 singers and musicians from 34 countries, who have recorded their pieces individually and then it has been assembled by David Wesley into a single harmonious performance.