A little girl couldn't wait to hug her navy dad as he returned to the Marine Corps Air Station in Iwakuni, Japan. Her mom, Allix Bolton, filmed her daughter running into her father's arms, and the heartwarming reunion.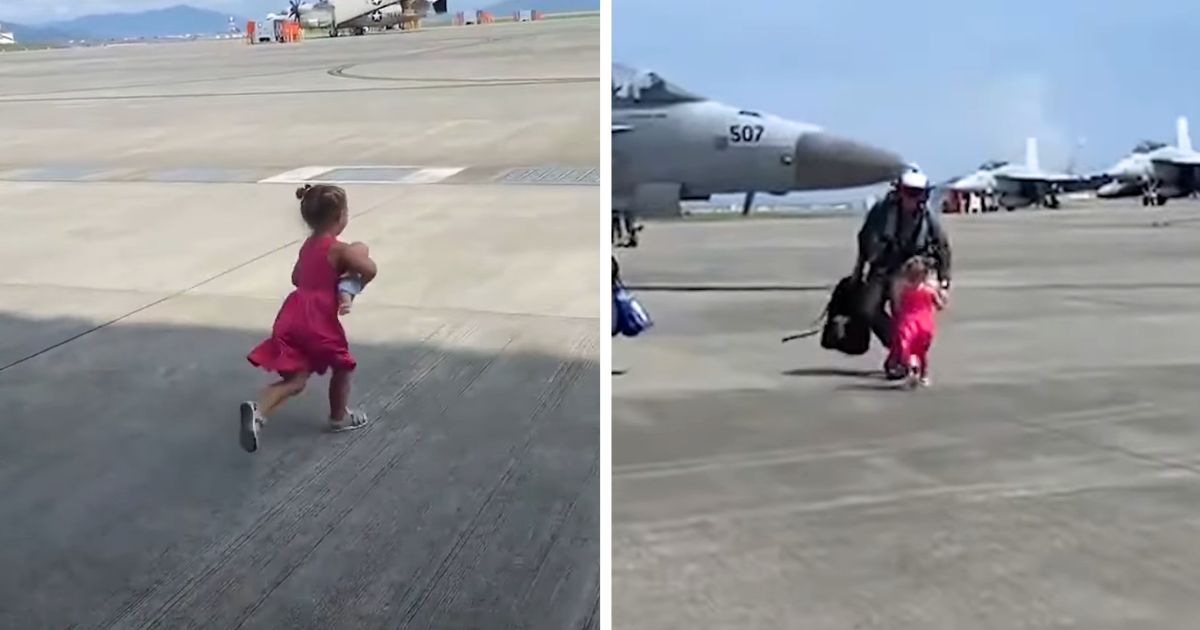 Lt Collin Bolton had been away on his third deployment in three years. His wife, Allix, and their daughter were excitedly waiting for his return, having missed him a lot. Allix said his return was "long awaited," showing the hope and love military families hold while waiting for their loved ones to come back home.
Allix shared that her daughter was "anxiously waiting" to see her dad again.
The reunion also serves as a reminder, as Allix puts it, of "the sacrifices that our service members and their families make."
"Love is patient, love is kind." – 1 Corinthians 13:4