At a time when people don't have good ideas about the police, one Minnesota police officer is being praised for going above the call of duty.
Orono police officer Matt Siltala, responded to a call to check on the welfare of an elderly woman.
But after he saw that she was okay, he noticed that her yard was very overgrown.
"She said she doesn't have anyone to mow for her," Orono police said in a post on Facebook. "He grabbed her mower and cut the front yard."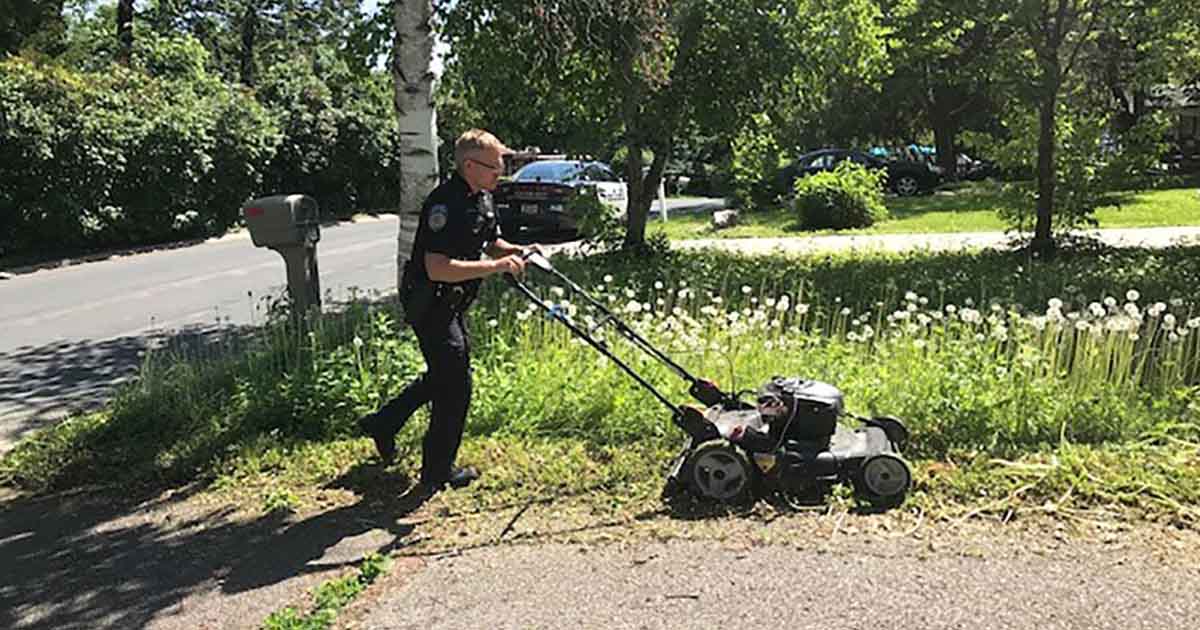 A photo on Facebook shows Siltala pushing a gas-powered mower through the thick grass beside the woman's driveway.
"I cannot say how proud stuff like this makes us," said the Orono police staffer who posted on Facebook.
The post said, "Not sure why Officer McCoy, who took the picture, couldn't grab the trimmer," in a humorous way.
Police later said that other people have been inquiring about helping the woman with her lawn.
There is no substitute to love and kindness and Jesus taught us to be kind to kind and compassionate.
Colossians 3:12 "Therefore, as God's chosen people, holy and dearly loved, clothe yourselves with compassion, kindness, humility, gentleness and patience."