It's not every day that one sees an Amazon delivery driver saving a woman from a dog attacking her. But for this hero Amazon driver, helping people is already part of what she signed up for.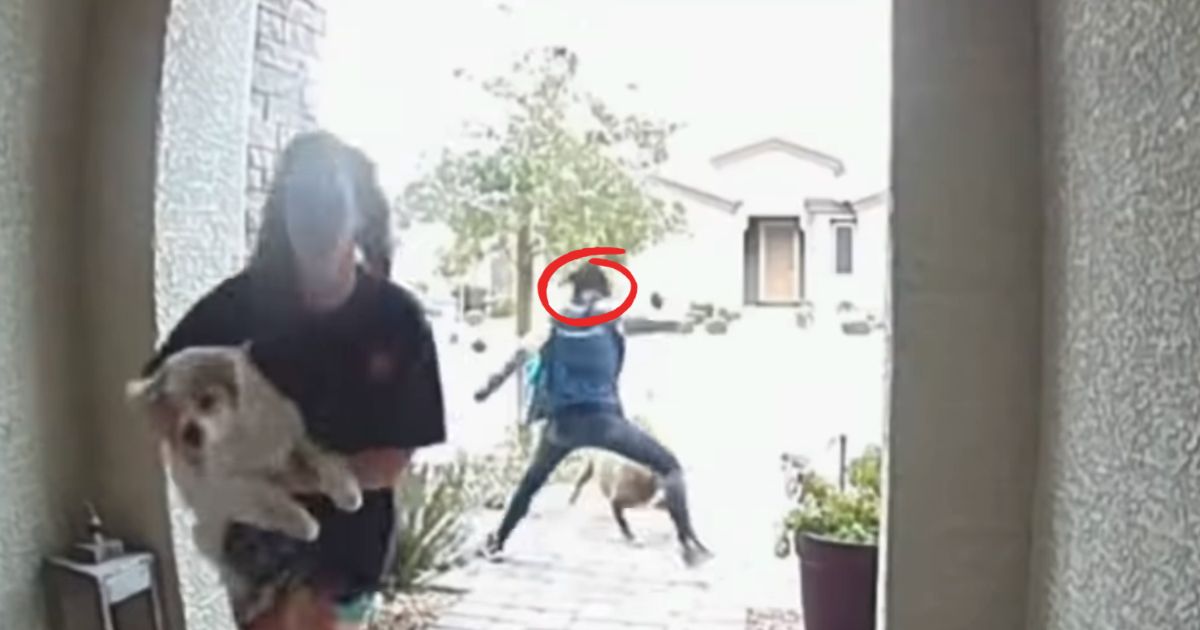 Lauren Ray, 19, from Las Vegas, was viciously attacked by an aggressive pit bull. A doorbell video caught the scary encounter. Lauren was petting the pit bull when it suddenly attacked her white dog, Max.
As seen in the video, Lauren held her dog and was frantically trying to drive the angry pit bull away. She was screaming and obviously, could not calm the dog.
Thankfully, this kindhearted Amazon delivery driver stepped in to save her from the dreadful encounter. Stephanie Lontz, our hero driver, intervened and came in between Lauren and the pit bull. "The screams made me think of my own child," she told Fox 5 News. "I would only hope that somebody would jump in and help her," she added.
"If she was in the similar situation. I would not think it's even motherly. It's the human thing to do," she said. She faced the angry dog, which let Lauren escape to safety. She did not let the dog intimidate her and even shouted at it before leaving.
During her interview with Fox 5 News, she narrated her different experiences while delivering parcels. "Two days prior, I had been bit by a dog. Two days before that, I had saved a baby that wasn't even two years old get locked in a house," she said. "I mean, we really go through a lot, and we're there when other people aren't, and sometimes it's not even recognized.
"I have a co-worker who put out a fire the other day. It's just we're really there when sometimes nobody's there," Stephanie explained.
This hero mom definitely deserves to be acknowledged. Members of Amazon and people from 702 Logistics, a local courier company, surprised Stephanie and her family with four tickets to the Enchanted Christmas at the park. Also, Lauren and her dad, Michael Ray, also gave a gift to their hero to show their gratitude. Several days before their reunion, they posted the video of the dog attack online and hoped to find who their hero was.
Everyone was in funny mode as they imitated Stephanie's famous last words to the dog. On cue, they said, "Bad dog!"
One need not be a celebrity, politician, or someone influential to make a difference. Stephanie Lontz, an ordinary citizen, cared enough to save a young lady when she needed help the most.