A little girl and her great-grandma both use their walkers while on a stroll and even compete in speed, but it was not like this before.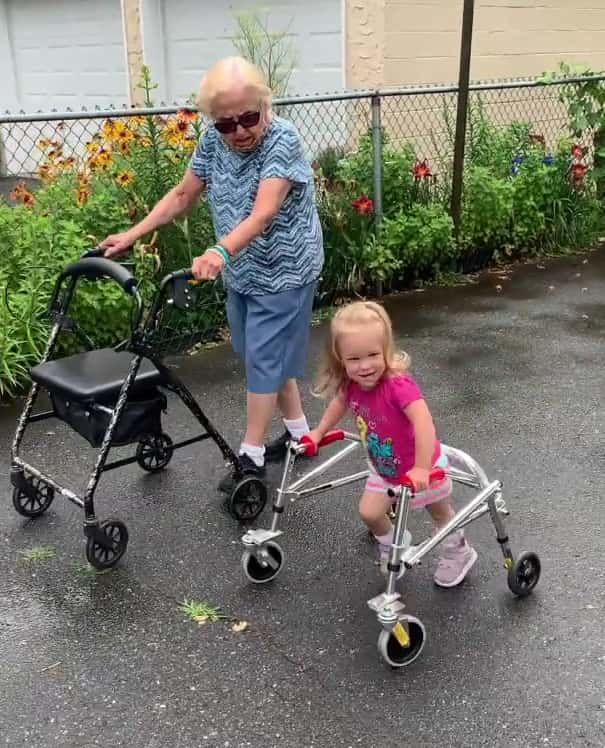 The New Jersey toddler with cerebral palsy has defied odds ever since she was born as a preemie weighing only 1 pound and 2 ounces, her mom Amanda Durbrow says. 3-year-old, Colbie Durborow is a real miracle baby as doctors were unsure if she would even survive, let alone walk. Now she has mastered the walker as seen in a video taken by her mother in July.
Colbie can be seen using her walker alongside her 91-year-old great-grandmother Eleanor, who also uses a walker and keeps encouraging her to keep up with her speed.
Durborow filmed them together since lockdown began in March and says that Colbie calls her great-grandma "Oohoo." She says, "We didn't see her for months and months, and she had been taking daily walks when quarantine started," she says.
"She was like, 'I'm going to go out and take a stroll.' So she was doing that every day. So they both were able to finally walk together, which was really cool." She says that "They've always had a special bond," and Eleanor always wears the special rubber bracelet Durborow and her husband Colin gave family and friends when Colbie was in the NICU.
Durborow lives in Farmingdale, New Jersey with her family and says Colbie has come a long way since birth and was born alongside a twin brother who died two days later. Colbie suffered bilateral brain bleed after her birth, which led to cerebral palsy and hydrocephalus, for which a shunt had to be inserted to manage it.
"Doctors sat us down and said, 'Listen, we don't know what Colbie's life is going to be like. We don't even know that she'll survive, pretty much.' And now look at her," she says. "She's doing great… You always want your kids to just be happy and one of my big fears is because of her disability, will she struggle? But it doesn't stop her, it doesn't phase her."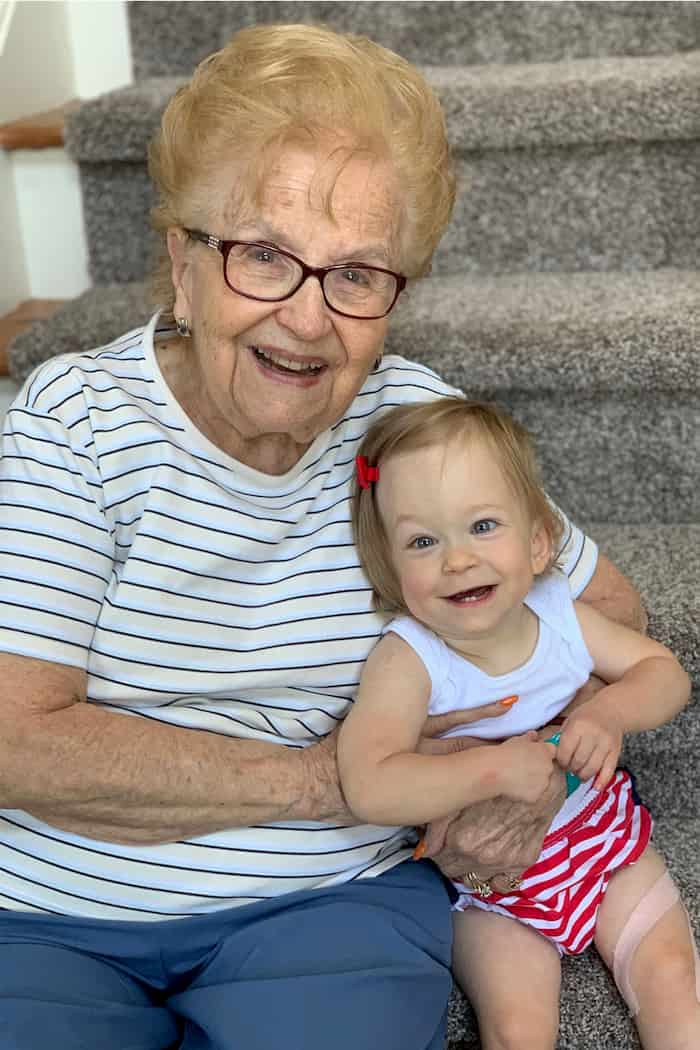 Colbie started walking first time with her walker on her second birthday, in November 2019, and has physical therapy 3 times a week, and has started preschool recently. Durborow wants Colbie to transition to crutches in the future, she recently welcomed little sister Laine in July.
"She hops curbs, she goes backward when she's not supposed to. The wheels are locked and she's figured out how to maneuver it," she says. "It's like her shopping cart. She'll run and jump and just kind of glide. I'm like, 'That's not what you're supposed to do!' She just laughs, like she knows."
Durborow adds, "There's times where she puts me in my place, and I'm like, 'Okay, you're fine. Everything's fine.' She teaches me more than I teach her."