In a heartwarming display of community spirit and love, the residents of a San Jose community rallied together to celebrate the 100th birthday of a treasured local, Dr. Robert Moore, in a style fitting for this esteemed dog lover.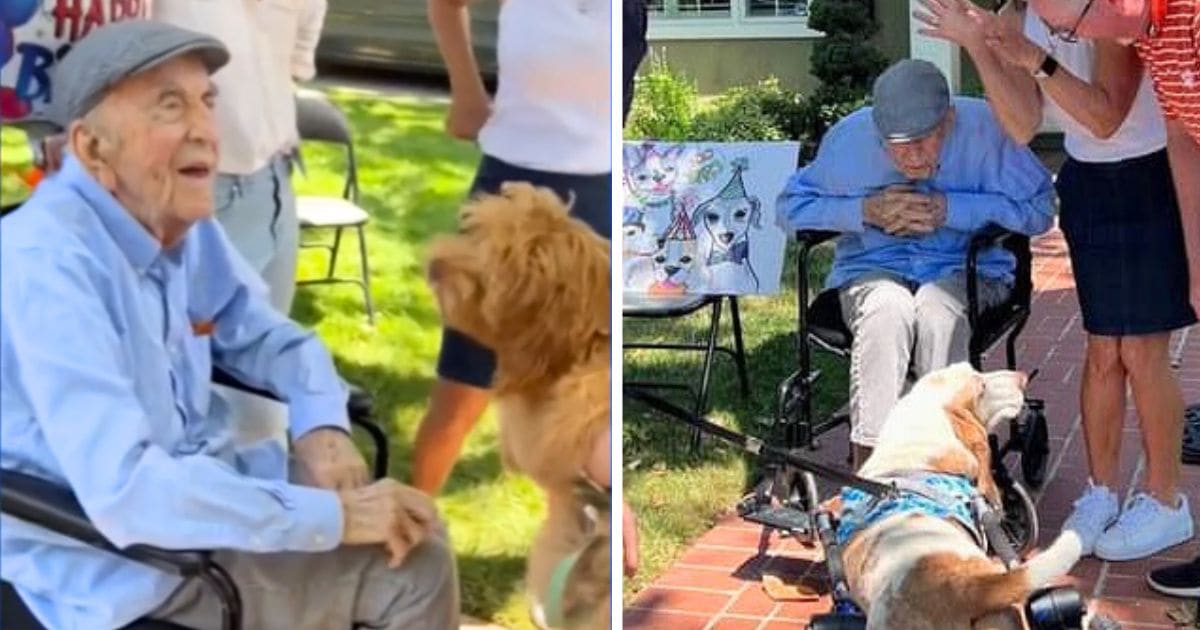 A Tail-Wagging Birthday Surprise
Moved by their father's impending centennial celebration, Dr. Moore's daughter Alison, made a humble request on the Nextdoor app. She invited the community to dress up their dogs and parade them in front of their home to celebrate the big day. "I was hoping for maybe 20 dogs to show up," Alison confessed to NBC Bay Area, setting the scene for what was to come.
An Incredible Response from the Community
What followed was nothing short of extraordinary. In an overwhelming response to Alison's call, over 200 dogs and their owners flocked to the location to wish Dr. Moore a happy birthday. The parade of dogs was a sight to behold, with an array of tuxedo-clad canines, pups in cowboy hats, dogs with disabilities pulling carts, and even canines in classic cars. This procession of furry friends stretched around the block and down the street, leaving no doubt about the depth of respect and affection held for Dr. Moore in the community.
The Joy of Shared Love for Dogs
Robert, a retired dean from San Jose State University and an avid dog lover, was profoundly moved by the outpouring of community support. "My father, he was so touched. He pet every single dog that came through. Every person brought the dog up to him. It was so lovely," Alison shared, painting a picture of the intimate connection between Robert, the community, and their shared love for dogs.
Beyond the Parade: The Community's Love
But the community's love for Dr. Moore didn't stop at the dog parade. Even though many didn't personally know him, they brought him flowers, cupcakes, and hand-made drawings and posters. This testament of the community's affection had a profound impact on the Moore family. It was a demonstration of how the power of love can bring together people of diverse backgrounds to honor a man they've grown to admire.
An Unforgettable Milestone
The Moore family was deeply moved by this unprecedented show of support. It is without doubt that this celebration of Dr. Moore's 100th birthday will be a memory that the Moore family and the San Jose community will cherish forever.
"Let each of you look not only to his own interests, but also to the interests of others." (Philippians 2:4, ESV)