In a story that tugs at the heartstrings, a Buffalo, New York family has finally been reunited with their Golden Retriever, Lucy, who had been missing for nearly five months. The emotional reunion was captured on video and has since gone viral.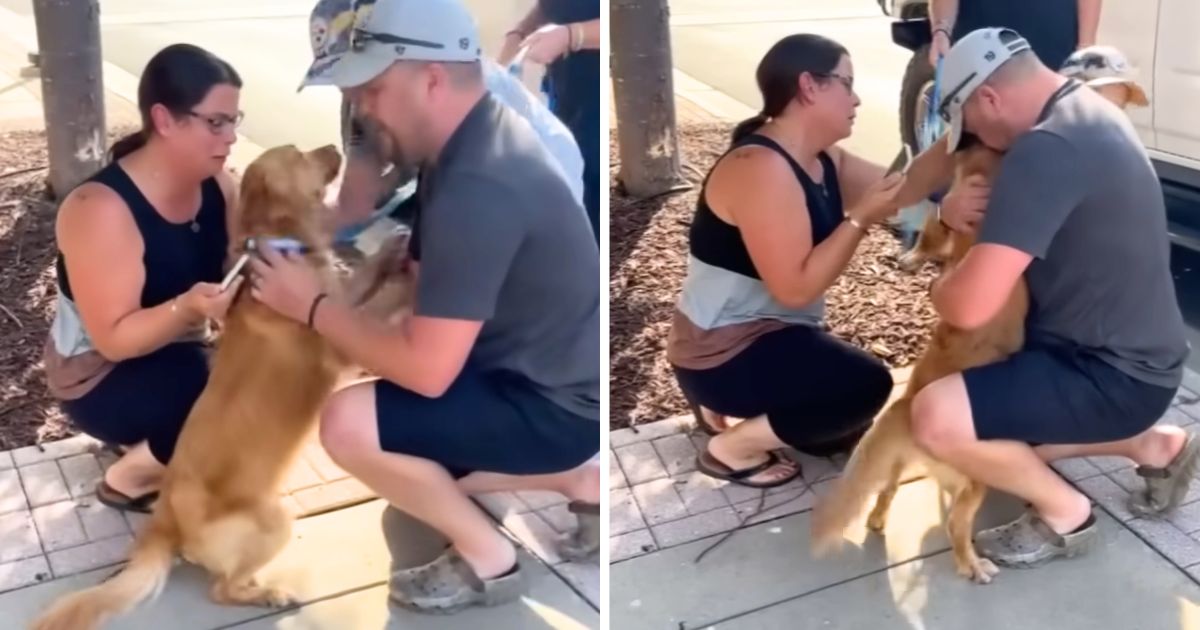 Dana Calteaux and her family had taken Lucy on a family vacation to Carowinds Camp Wilderness Resort near Charlotte, North Carolina, back in April. The trip took an unfortunate turn when Lucy was startled by fireworks during a show at the luxury RV park. Frightened, she broke her leash and ran away, leaving the family devastated.
Despite the turmoil, the family remained steadfast in their mission to bring Lucy home. They immediately contacted Tucker K-9 Search & Rescue, a company specializing in finding lost pets. Kelly Chatman of Tucker K-9 said they were "contacted and hired by the family within 24 hrs after Lucy was missing, investigated every lead, set multiple traps and feeding stations, and actively fielded all calls to protect the family from scams."
With the dedicated help of "Team Lucy," a group of volunteers, and Tucker K-9 Search & Rescue, Lucy was recently found in the Ballantyne area on a Tuesday morning. She appeared skinnier than usual and covered in ticks but is otherwise in good health. Tucker K-9 believes "someone had possession of Lucy for a period of the time she was missing," and that she may have escaped during a severe storm that hit the area.
When reunited, Lucy was visibly drained, having lost around 33 pounds. However, according to her owners, "other than that the dog is in great shape." Lucy has since been checked by a veterinarian and has also been microchipped to prevent any future mishaps.
WATCH: Lucy, the Golden Retriever, Reunites with Family After Nearly Five Months Apart