A badly neglected cat, dumped off at an animal shelter in Nevada has now been restored and has a new lease of life, all because of the love and care it got from the caring staff at Douglas County Animal Care & Services.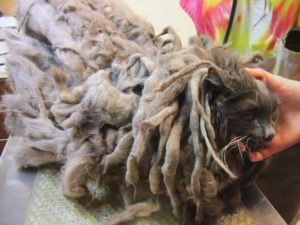 The cat has been named Bob Marley now and was found abandoned at the shelter's front door late one day in the middle of the night.
The Sheriff's office in Douglas County posted an appeal to the public asking for their help in identifying the man who dropped the cat at the shelter.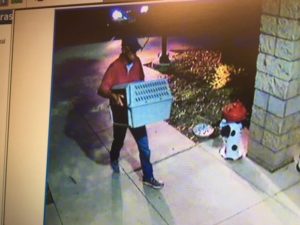 Liz Begovich, the supervisor at the shelter said that finding abandoned animals at the shelter porch is not uncommon.
Begovich said "We saw a carrier outside our door. Being an animal shelter, that usually means one thing: somebody has dumped their animal on the front porch."
They could not believe their eyes when they opened the carrier and Liz initially thought that it was a dog.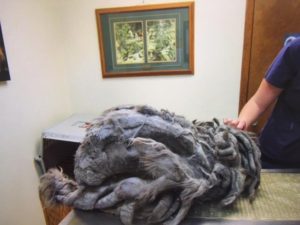 She said "All we saw was a matted mess. We couldn't turn him around because of the way he was shoved in the carrier," she said. "So we took the top off and thought, 'Oh my gosh, it's a cat!' I've never seen a cat in that sort of condition."
She further added that"He couldn't even take a step," and "I'm guessing that wherever he was, he had his food and water right in front of him. There was just no way for him to move."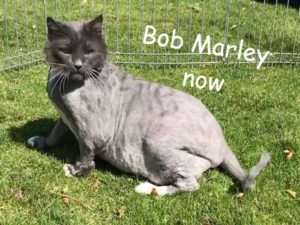 The employees then shaved around five pounds of hair off of him and the amount of matted fur that accumulated could have filled a large kitchen trash bag.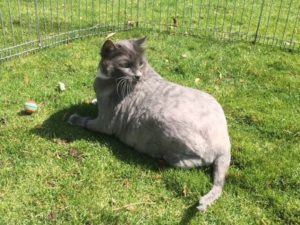 Marley, who is around 10 years old, had then been put up for adoption by the shelter on August 16, and ten days later, a loving home was found for Marley.