Fostering a dog is a great way to help improve the lives of homeless pets as the country's animal shelters are bursting at the seams.
In what is being seen as an amazing act of kindness, police officers from New York have adopted a kitten they rescued after it got stuck in between a car's engine and the firewall. Praise the Lord.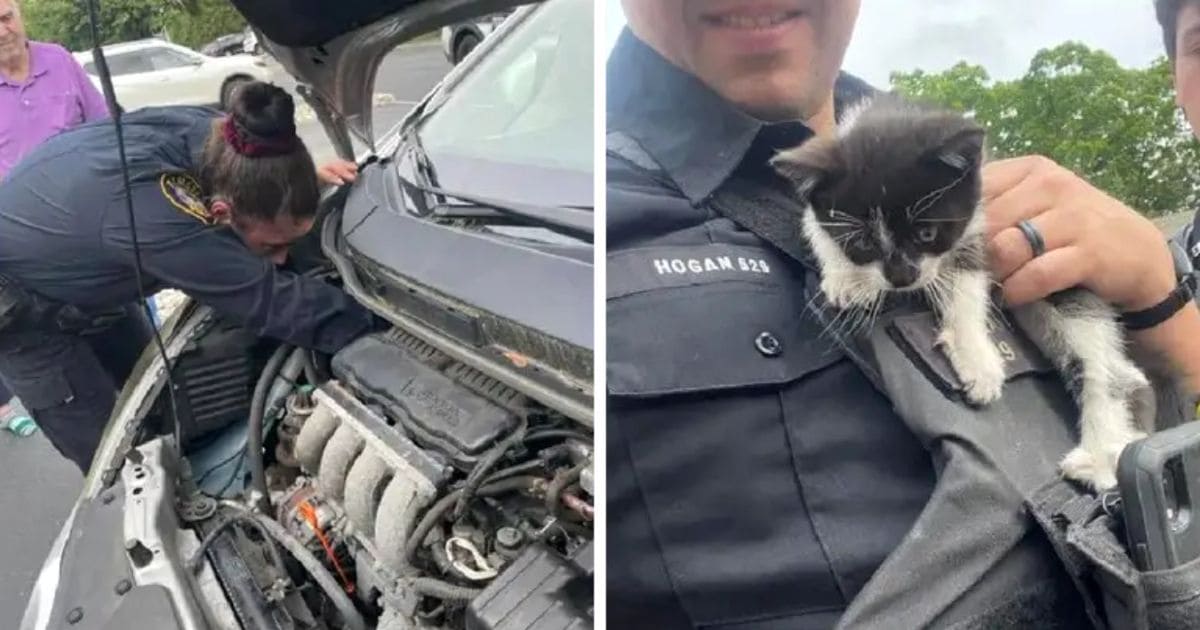 The Ramapo Police Department located in Suffern shared photos of the incident where the officers could be seen reaching down in the hood of the car to check its undercarriage. We are amazed at the lengths these police officers went to, to rescue this kitten, it shows how much they care.
According to the department's post on social media, the rescue operation started after someone called in to report about the kittens near Lackawanna Trail on May 26. "Officers found the kitten stuck in between the engine and the fire wall," the post said. "Officers utilized a car jack and were able to remove the kitten."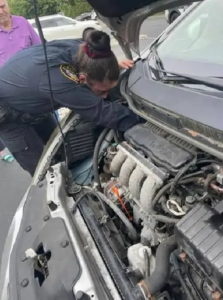 Our officers are so blessed, they never let all the negative press they've been getting lately affect them and are just so focussed on getting the job done.
Joining the police department in the search were the Emergency responders from the Ramapo Valley Ambulance Corps who came well prepared with pet medical kits, according to the Town of Ramapo Police Department.
The rescued fur ball had black and white fur with gray eyes and was so adorable that the officers who rescued them couldn't resist holding him up in their arms. The post said that the kitten was safe and sound with no sign of injuries.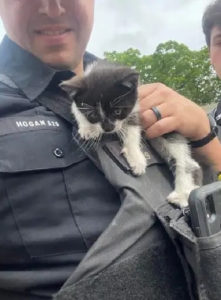 One of the officers, Christine Winter, who was part of the rescue operation has adopted the kitten and given him the gift of a forever home. The 4-week-old cat, named Otto by Christine, is now part of the family and has joined Ella, who is also a rescue cat.
May we all have a burden to foster and adopt pets who are waiting for years together in animal shelters to have a permanent home and a family to call their own.