A police dog is being hailed a 'hero' after helping officers locate and rescue a woman with dementia who had wandered away from her home a few days ago.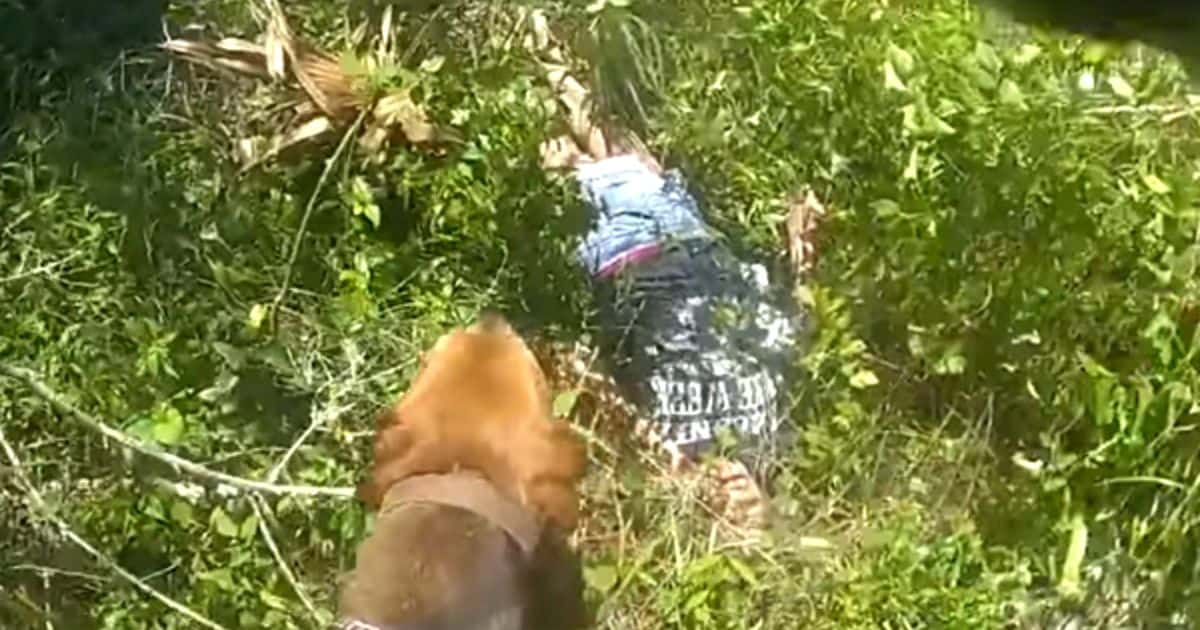 K9 Toby along with officer Deputy Craig Lariz, and others were searching the wooded area when the dog's instincts paid off and it brought closure to this search operation. Praise the Lord!
It all started when a call was received by the Hillsborough County Sheriff's Office in Florida regarding a woman in her 60s with dementia who had walked off from her home.
The situation was highly dangerous for the woman and so a group of deputies was assigned to search the area with aviation units and their K9 teams.
Deputy Craig Lariz and Toby, who is a K9 bloodhound, searched the wooded area, and the moment when they found the woman was captured on their bodycam.
Bodycam footage from Lariz's uniform showed how Toby led them to the woman who was laying down in the grass in the woods.
The thoughtful deputies immediately can be seen asking the woman of she needed drinking water and handed over a bottle to her.
The K9 was praised by the deputy who said, "Good boy, Toby!" after the dog's keen sense of smell led them to the woman.
The deputy was excited and happy because he knew it was the end of an incident that could have had a bad ending.
The woman was carried by the deputies to the waiting helicopter to be transported to the hospital as she was suffering from severe dehydration.
The sheriff's office later gave a statement that the woman was being treated for dehydration. Sheriff Chad Chronister said, "A very frightening outcome was avoided thanks to the diligent work of our deputies," he said in a statement.
Proverbs 12:10 "The righteous care for the needs of their animals, but the kindest acts of the wicked are cruel."
BODY CAM: K-9 locates missing woman in woods

ℤℕ ℝℂ: Thanks to K-9 Toby's keen sense of smell , our #teamHCSO deputies were able to find a missing woman with dementia on Sunday who wandered from her Thonotosassa home.

The woman in her late 60s had not been seen by her family since Saturday afternoon, and they were worried about her safety. Deputy Lariz and K-9 Toby tracked her to a wooded area about 250 feet from her home. With the help of the HCSO Aviation Unit , deputies got the woman safely to a local hospital, where she was treated for severe dehydration.

" . , ," #. " . , ."

For more information on #SafetyNet, visit https://safetynettracking.com

Posted by Hillsborough County Sheriff's Office on Monday, 16 May 2022