Fishtopher is the perfect example of how love and affection can change an animal's life for the better. When he was found as a stray and brought to the Homeward Bound Pet Adoption Center in New Jersey, he was depressed and only ate when he had company.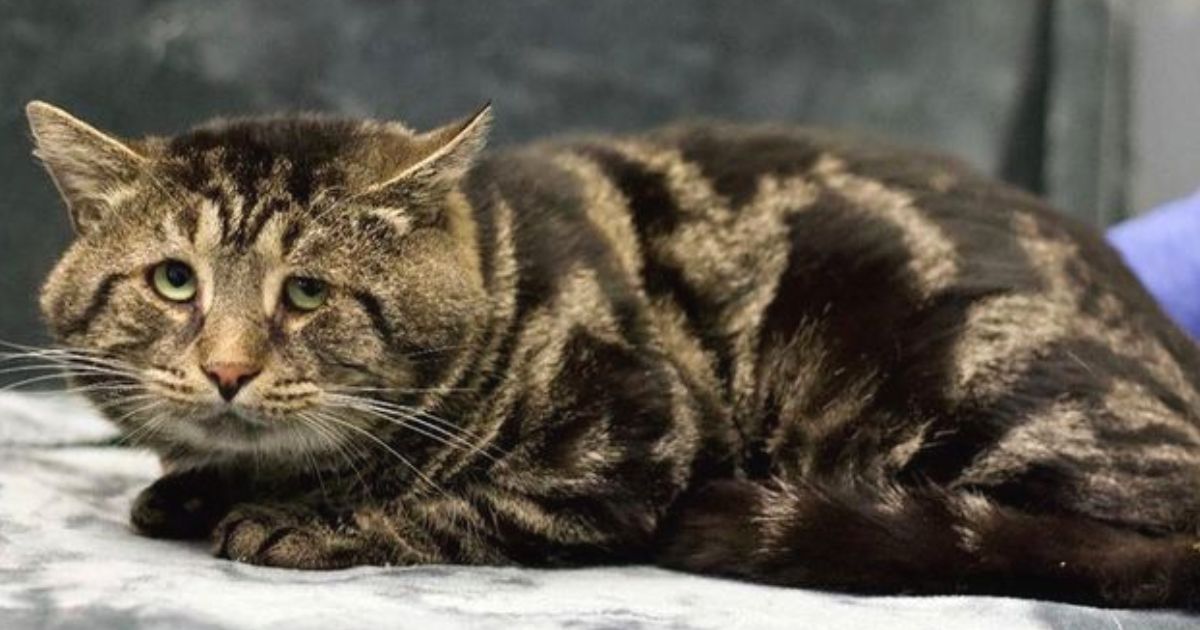 But thanks to the shelter's efforts to share his story online, Fishtopher was able to find the perfect family to give him all the love and attention he needed.
"Fishtopher is not a fish out of water, but he is out of sorts at the shelter. He is very sad and depressed and will only eat when he has company. Five year old Fishtopher was found as a stray, maybe he is missing his family. Fishtopher reminds you of a Bengal with his cool coloring. He is a sweet, easy-going, laid-back boy. Fishtopher loves being pet, and is an affectionate boy. He wouldn't even look up for pictures, but did enjoy his one on one attention, and getting chin rubs. Fishtopher is a big cheeky boy, wouldn't you love rubbing up on those big cheeks? He loves cuddling up in arms, it seems to make him feel secure. We feel that Fishtopher would do best in a more quiet home. Please come rescue our big loveable boy!" HBPAC wrote in their post.
The family, who drove all the way from Baltimore, Maryland to adopt Fishtopher, have been able to bring out his true personality. He is no longer the sad and depressed cat he was at the shelter but is now a sweet and affectionate boy who loves being petted and cuddling up in his new family's arms. It's clear that Fishtopher feels secure and loved in his new home, and it's wonderful to see him thriving.
WATCH: Fishtopher's Story