A 6-year-old girl performed a stunning acoustic cover of 'Fly Me To The Moon,' by Bart Howard.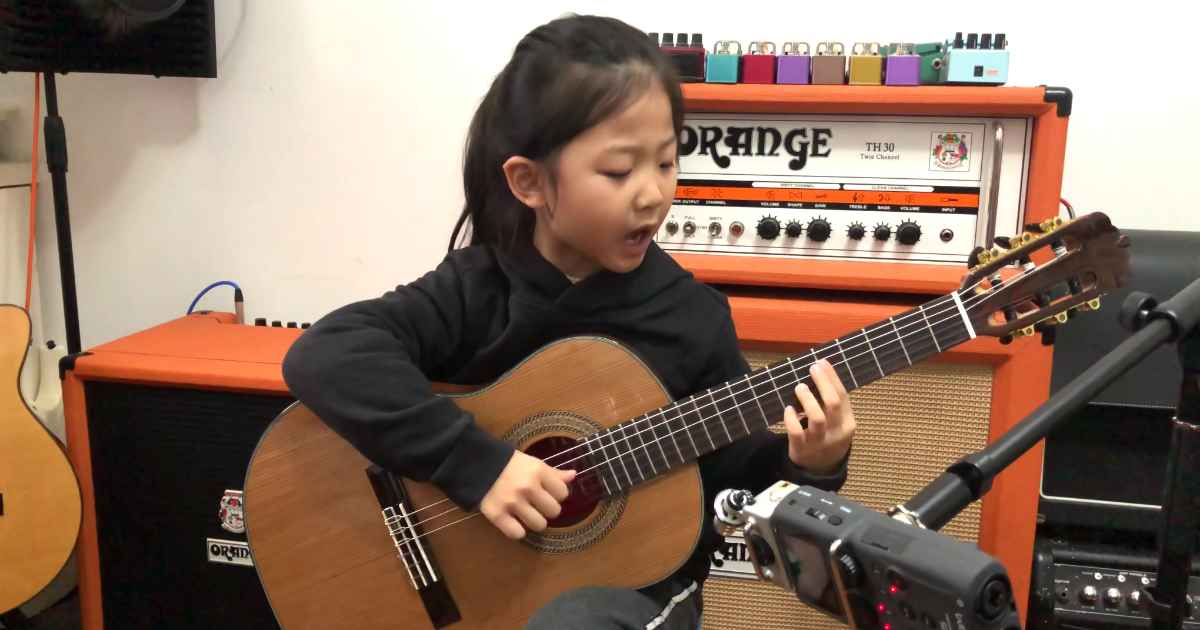 The song was composed in 1954 and has been covered by countless artists over the years including Frank Sinatra, Peggy Lee and Kaye Ballard.
Fly me to the moon
Let me play among the stars
Let me see what spring is like
On a, Jupiter and Mars
In other words, hold my hand
In other words, baby, kiss me
Miumiu has added her own spin to the song, infact, this young bundle of talent started playing the guitar at the age of three.
Fill my heart with song
And let me sing for ever more
You are all I long for
All I worship and adore
Just listen to how she plays and sings with all her heart today. Miumiu is very serious about her performance and you can see it through her performance.