It is difficult to imagine what this mother went through after years of coping with the trauma of losing her precious child and then receiving information decades later that it is alive!
Tampa resident Genevieve Purinton, was an unmarried teen of just 18 years when she went through a difficult labor and gave birth to a daughter. But when she asked the hospital for her baby they said, "Your baby is dead." She lived most of her life all alone, believing that her daughter was dead and now at 88 years most of her nuclear and extended family have passed away.
Genevieve recounts her traumatic experience at the hospital saying, "I said I wanted to see the baby," she added. "They told me she died."
The truth was that the hospital lied to her and that little baby had gotten adopted by a couple in California. The little girl named Connie Moultroup grew up in southern California but sadly her life wasn't going to be a bed of roses for her because her adoptive mother died really early and her father chose to remarry.
Her new stepmother wasn't an easy person to get along with and in Moultroup's own daughter Bonnie Chase's  words, "She would fantasize about her mother rescuing her since she was 5-years-old," She added, "It's truly her lifelong dream."
Bonnie decided to find Moultroup's biological mother and got her a DNA testing kit. She found out that she had a first cousin whose mom was named Genevieve Purinton. She called up the person and found out that that it was her aunt's name and she was still living and was in Tampa, Florida, at a retirement center.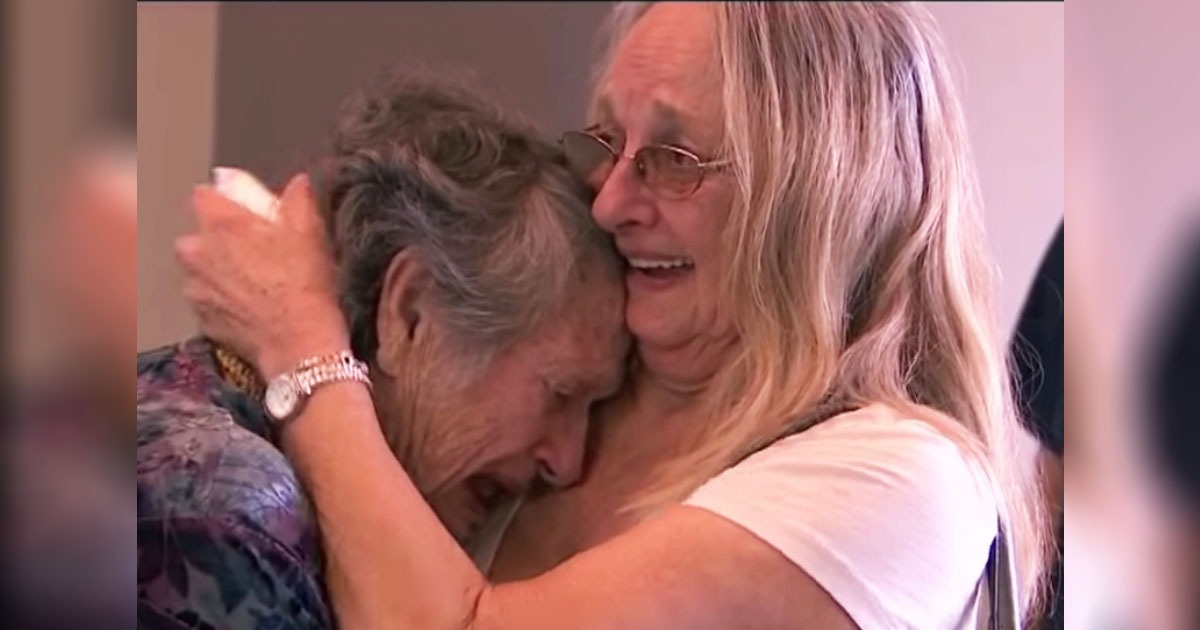 So after many phone calls, they decided to meet and it was clear that she was indeed Moultroup's daughter because they both resembled each other so much.
Bonnie says, "It has been amazing to finally meet my mother. There was nothing but tears of joy."
It is such an amazing story of hope and love in this beautiful season and we wish this mother-daughter duo the most happiest and joyful time at Christmas.