In a touching ceremony that speaks volumes about the strength of love, a 10-year-old girl battling leukemia, Emma Edwards, married her childhood sweetheart, Daniel Marshall Christopher "DJ" Williams Jr., just days before she passed away.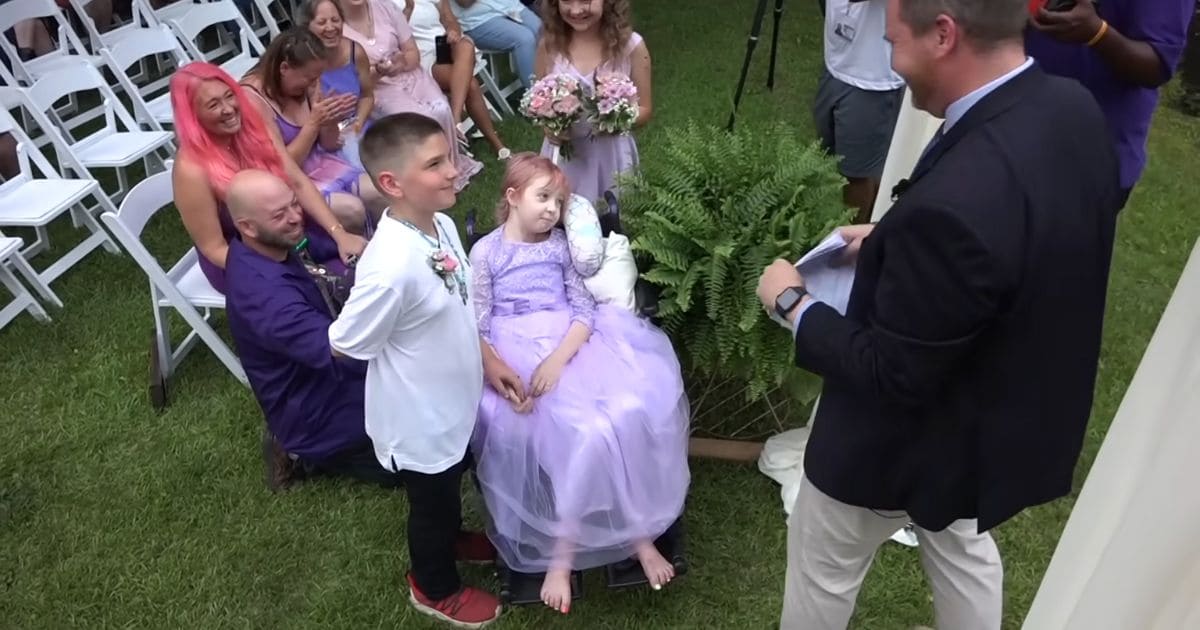 Emma and her boyfriend of two years, 10-year-old Daniel Marshall Christopher Williams Jr., known as DJ, were deeply in love. "Most kids want to go to Disneyland, but Emma wanted to get married, be a wife and have three kids," Emma's mother, Alina Edwards, shared.
Their world was rocked when Emma was diagnosed with leukemia after a fall, and they were hopeful that she would beat the disease. Unfortunately, in June 2023, they were dealt a devastating blow when they were told Emma had only days left.
With the news of Emma's condition, her family quickly sprung into action to make her dream wedding a reality. "We threw it together in less than two days, everything ended up being donated," said Alina. Her father, Aaron Edwards, walked her down the aisle in a garden ceremony attended by nearly 100 guests. The community's support was overwhelming as friends, teachers, and even race car drivers rallied to support the Edwards family.
An unforgettable day
The ceremony was a beautiful and touching affair. Emma's teacher spoke at the wedding, and a friend of the family officiated the ceremony. A friend also read a verse from the Bible during the ceremony. Emma's best friend served as the maid of honor. DJ, described by Alina as having a "heart of gold," was there to support Emma throughout her journey.
"It was so precious, and it came together so well. Her dad gets to say he gave her away," said Alina.
"She was a sweetheart. I always say we must have made marriage look really fun because that's all she wanted." Alina said, fondly remembering her daughter.
"Love bears all things, believes all things, hopes all things, endures all things." – 1 Corinthians 13:7.