An emotional moment between a first-time mum and her premature baby captured on film is melting hearts all over the internet.
Natasha Bjork Johnson, 31, from Grimsby, gave birth to her daughter at 26 weeks, the moment she first met her baby and cuddled her is just amazing.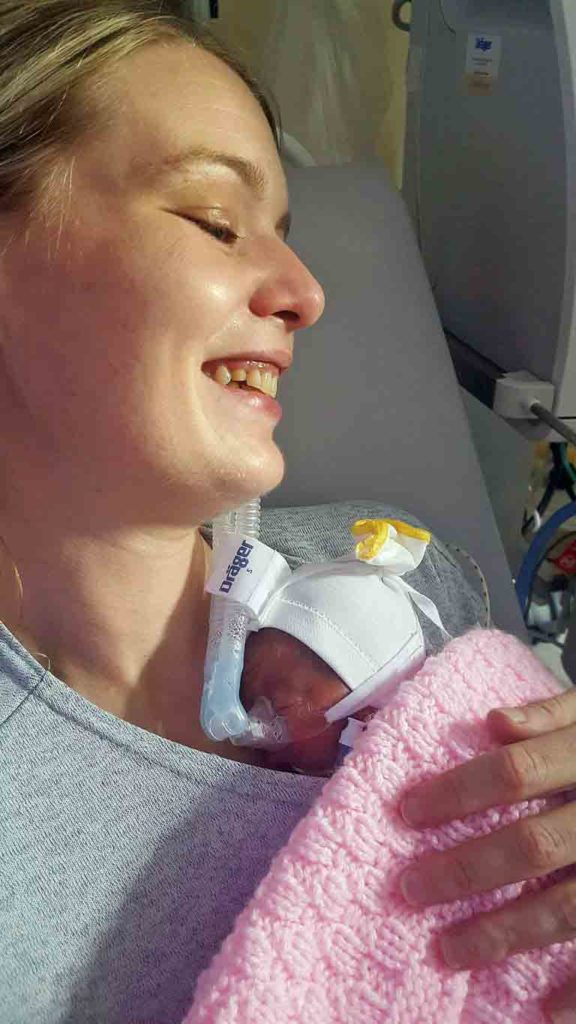 Natasha was very disheartened when she went into labour 14 weeks early with her daughter, Freya.
She was warned by doctors that her daughter, who weighed only 1lb 12oz, would not survive because of the chronic lung disease and hole in her heart.
After being six weeks in neonatal care, Natasha was delighted to finally be able to cuddle her daughter for the first time.
The clip shows Natasha crying as Freya rests on her chest.
Freya, is now 16 months and 17 pounds, her full recovery has prompted Natasha to share the video on social media.
Natasha says that she was heartbroken when she went into labor at 26 weeks. She was bleeding at work and was taken to hospital with partner, Mark Brumby, 25, who works with her as well.
[in_article_ad]Insert your content here[/in_article_ad]
Natasha says that by the time she got to hospital, the midwives could see her head and within hours she was born and she couldn't even hold her.
She says, "It was heartbreaking as she was so small, she was rushed straight to NICU and put into a plastic bag to keep her warm and most of all, alive.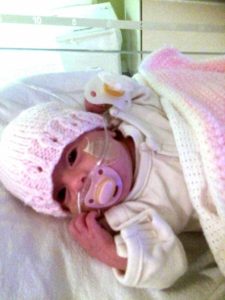 Natasha recalls the moment saying she was so upset, that she could not have skin to skin with her baby, and when she was allowed to, she was afraid that the baby might stop breathing and go purple again like she had many times before.
She says the first time she held her was amazing, and she could not stop crying, as she was lying on her chest tiny and fragile.
She says that Mark filmed them together as he knew this was the most special moment for her and he was so happy.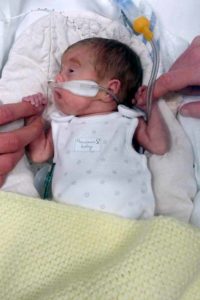 She was worried about her stop breathing and turn purple, as she had done before. She says she felt useless before while in hospital, but this time around, she felt she could comfort her.
She hopes her experience would help other mothers of premature babies, and that it was nice to speak to women going through the same situation.
Freya spent 16 weeks in hospital, having a total of 8 blood transfusions and suffered with a collapsed lung and sepsis. Natasha says, "It was the most terrible time of my life, I was scared and cried most days but she is growing stronger every day.
Natasha is amazed at the progress little Freya is making at five months old, where she weighed 8lbs and even managed to roll over and put her head up, surprising her parents and doctors.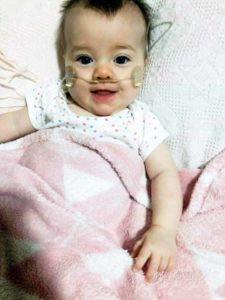 Although Freya has to have weekly checkups for her heart, she is now a really happy and healthy baby.
Natasha says that at 16 months of age, Freya fits in clothes meant for three to six month old kids and only recently began to crawl.
But despite all of this, she is optimistic and says, that they don't mind all of that as she is their little miracle girl.