This brave mom from Kingwood, Texas suffered a great deal before holding her baby in her arms. She was diagnosed with COVID-19 last August, and things became complicated, which resulted in three strokes, multiple seizures, and a heart attack before her baby was delivered thru C-section.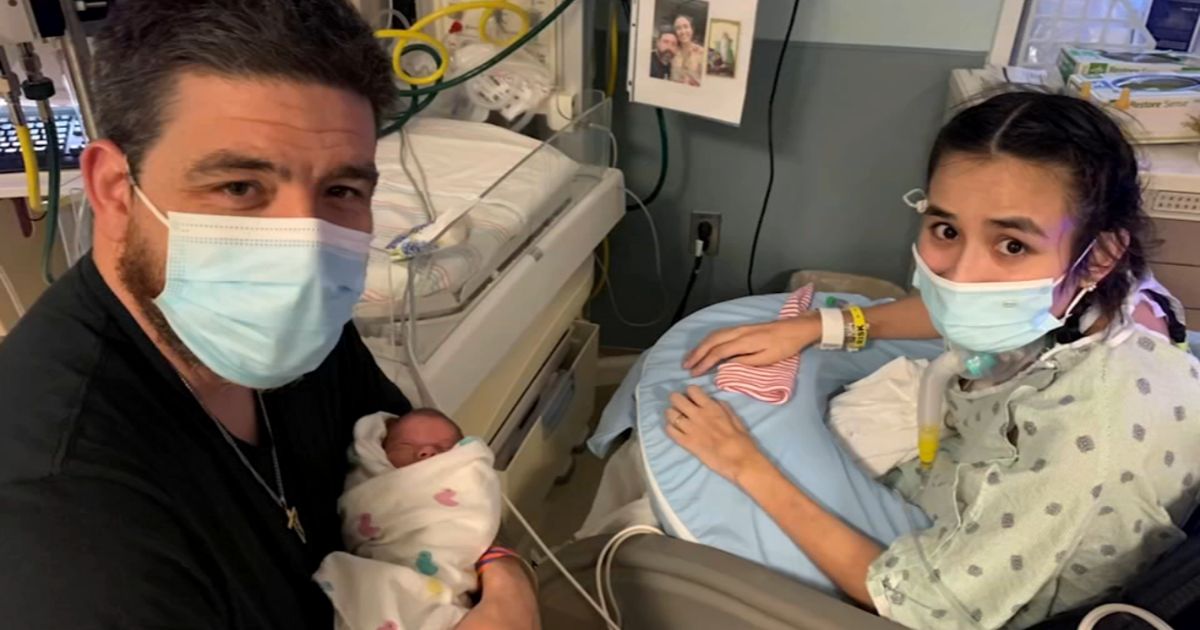 Diana Crouch had a headache a few months back, which the doctor thought to be due to dehydration only. However, it persisted, and a trip to the ER last August 4 revealed that it was not just a simple headache. She had contracted COVID-19.
This expectant mom was diagnosed with COVID Pneumonia a couple of days after that. But, sadly, things went south. She was put on a ventilator and sedated on her 18th week of pregnancy.
Dr. Cameron Dezfulian, the medical director of the Adult Congenital Heart In-patient Care at Texas Children's Hospital, decided to put his patient on (ECMO) Extra Corporeal Membrane Oxygenation. This procedure works by, "You pump blood out of a patient's body, run it through an artificial lung, fill it with oxygen, take off some of the carbon dioxide, and pump it back into their body," he explained.
It was the "last resort" to save Diana and her unborn son. "It definitely was the hardest thing I've ever had to do because a decision could be fatal if I don't make the right decision. But I don't have a lot of time to make these decisions," Chris Crouch, her husband, recalled.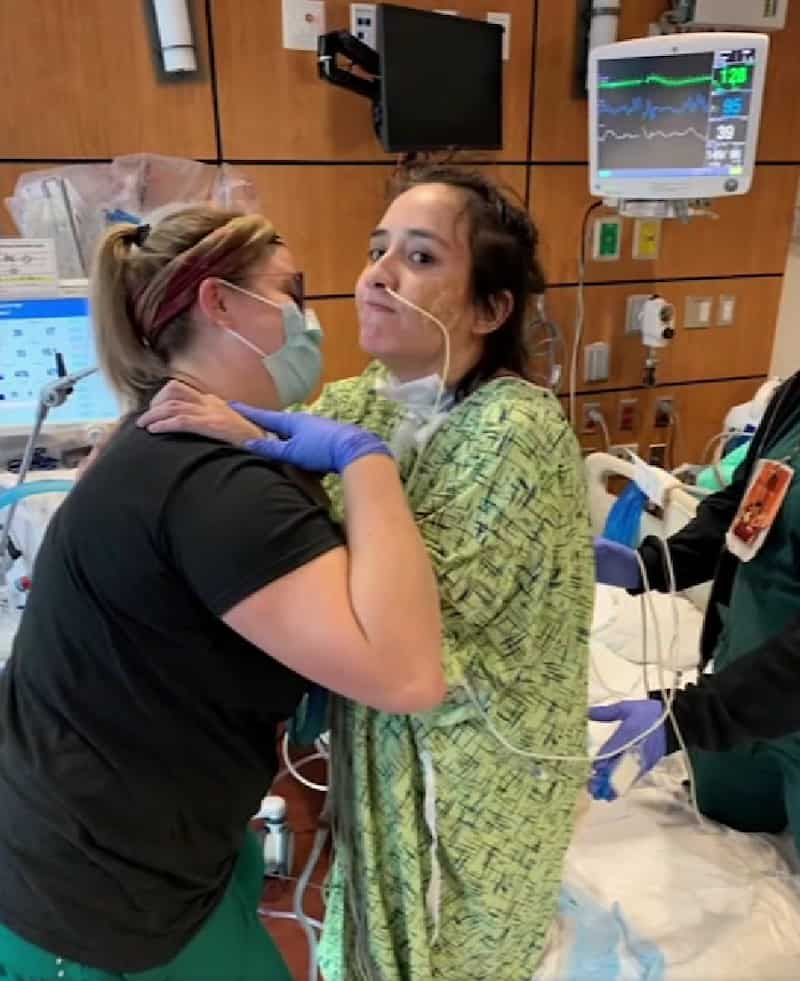 During her 25th week of pregnancy, things even got more complicated. She suffered from three strokes and a heart attack in just one day. On top of that, she also experienced not just one but multiple seizures.
But what kept Dr. Cameron Dezfulian hopeful was the faith he saw in Chris. He described, "The next morning, I remember coming in and (Chris) said, 'I know this is going to be okay, God has told me this is going to be okay.'" Chris stressed, "We are going to have a heck of a story to tell when this is done."
This doctor believed Chris. He said, "He was right. It is a heck of a story to tell. I think him saying that and just how sure he was about it made me sure, because really, as the physician, I didn't have any kind of confidence. I knew what was up ahead of us. I knew all the things that could go wrong."
Chris narrated with tears in his eyes, "Dr. Dezfulian, we sat down together, and we prayed because I told him I didn't come here to plan a funeral."
"He prayed with me and said, 'This is all we can do now,' and we were lucky enough and blessed to actually get better from there. It meant a lot for the doctor to share a prayer with you. It means so much. It crossed my mind way too many times that I was going to be raising these kids by myself," this worried husband shared.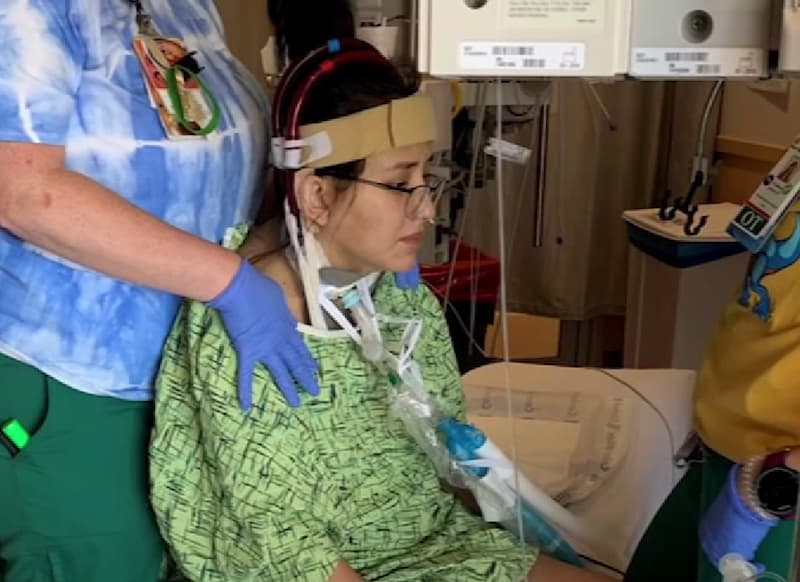 On her 31st week of pregnancy, Diana's son was delivered through a C-section. He was delivered immediately because her lung had collapsed already.
Thankfully, her health got better after giving birth. She was taken off the ventilator ten days after. This fighter was moved to Methodist Hospital and was being evaluated for a possible lung transplant. This mom of three kids believed that she didn't need one. Her prayers were answered when she was released from the hospital after 139 days, two days before Christmas, on December 23.
The couple was grateful to Dr. Dezfulian. They decided to honor him by naming their son after him. "When he's working, you can see that he really cares," Chris said. "I said, 'Man if we get through this, we are going to name our child after you, and he was crying by the hospital bed." Now, there are two "Camerons," the first one being the doctor, the second, being the newest addition to the Crouch family.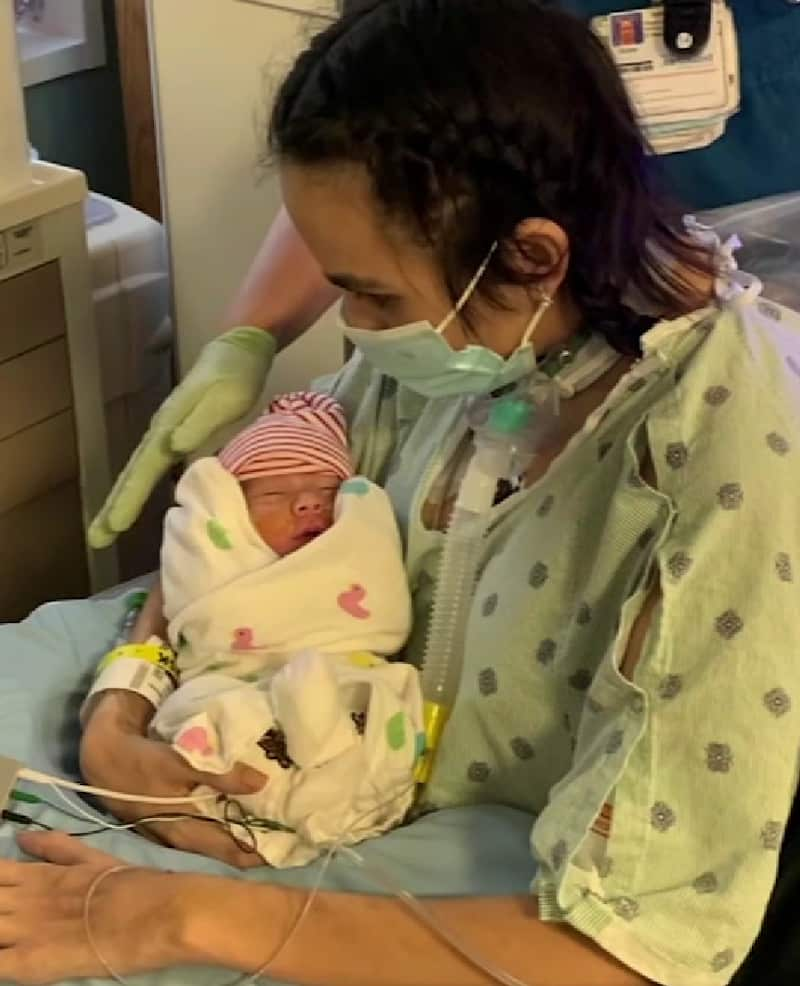 This doctor was nothing but grateful. He said, "It's never happened before. When they told me, I was in tears. It's such an honor. I told them I said I don't deserve this. I consider this one of a handful of miracles. (Chris) told me that, and he said, 'We are just really grateful and believed that we would get through all of this.'"
Diana had this to say after going through a tough phase in her life and coming out victorious. "God hugged me really tight. It wasn't possible without him. My child is a miracle too. I don't know how he got through it too."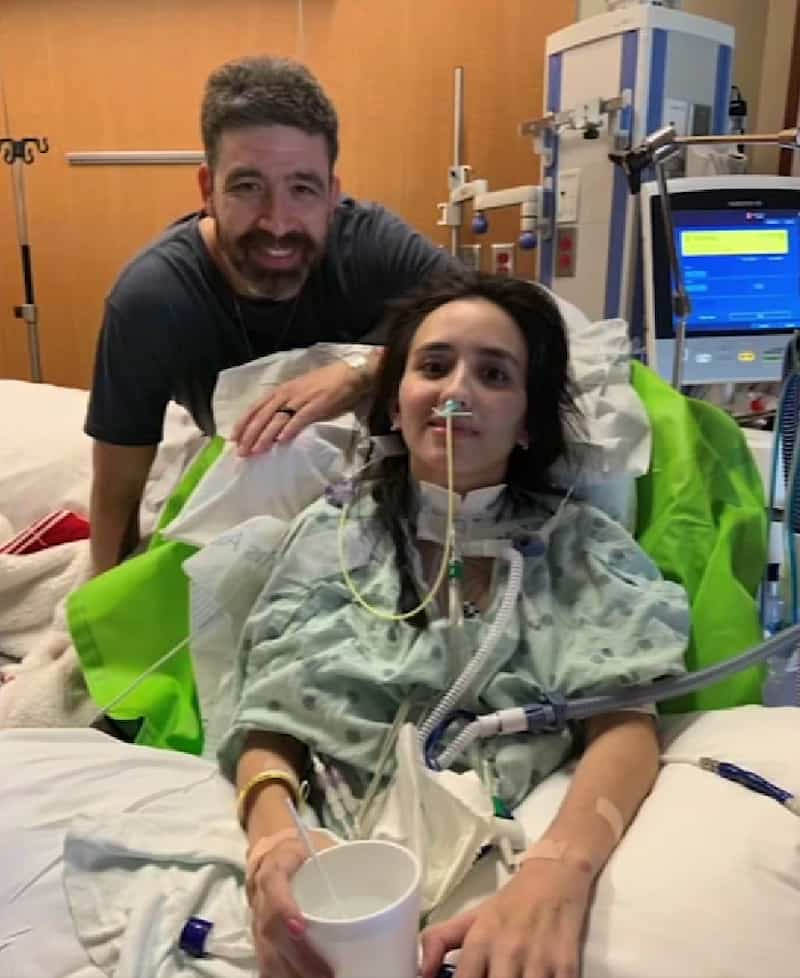 Guess God could have not only hugged this mom real tight, but He also hugged her entire family and the medical team as well. It's only He who can pull off a miracle as big as this. As of writing, Diana is on the road to full recovery. She is on oxygen when a need arises only. She is also undergoing occupational and physical therapy sessions.