8-year-old Sophia is singing a beautiful rendition of Anne Wilson's hit, 'My Jesus.'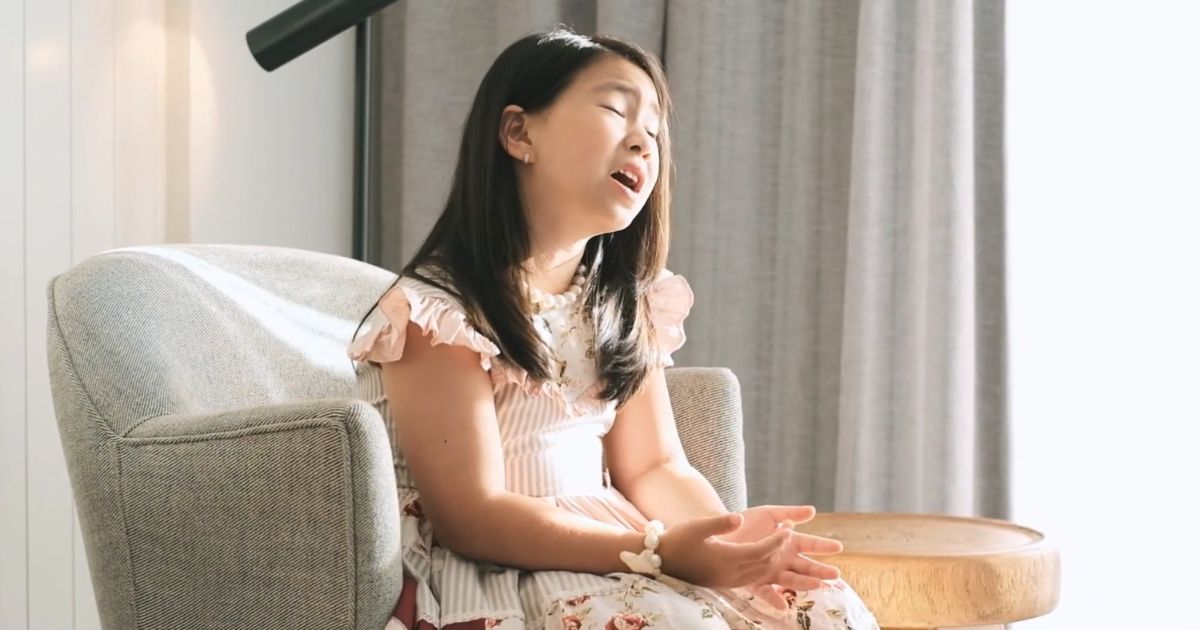 Sophia is singing this cover with triple-layered self-harmonies and the talented young girl who is a big fan of Anne Wilson is also coming up with her own harmonies!
'My Jesus' singer and songwriter, Anne Wilson, co-wrote the song with Jeff Pardo and Matthew West, after the unexpected death of her older brother brought her closer to God and revealed her calling in life was Christian music.
Are you past the point of weary?
Is your burden weighin' heavy?
Is it all too much to carry?
Let me tell you 'bout my Jesus
Do you feel that empty feeling?
'Cause shame's done all its stealin'
And you're desperate for some healin'
Let me tell you 'bout my Jesus
"My Jesus" is an invitation to everyone to experience Jesus Christ as your savior in the same way that Anne Wilson knows Him. Following Jesus is not a one-time decision but a whole lifestyle that is based on trusting Him with everything you have.
He makes a way where there ain't no way
Rises up from an empty grave
Ain't no sinner that He can't save
Let me tell you 'bout my Jesus
His love is strong and His grace is free
And the good news is I know that He
Can do for you what He's done for me
Let me tell you 'bout my Jesus
And let my Jesus change your life
Today let us join Sophia in singing and praising the name of Jesus Christ who is the answer to all our problems and challenges.