Hinge Point covers Anne Wilson's blockbuster Christian song, 'My Jesus.'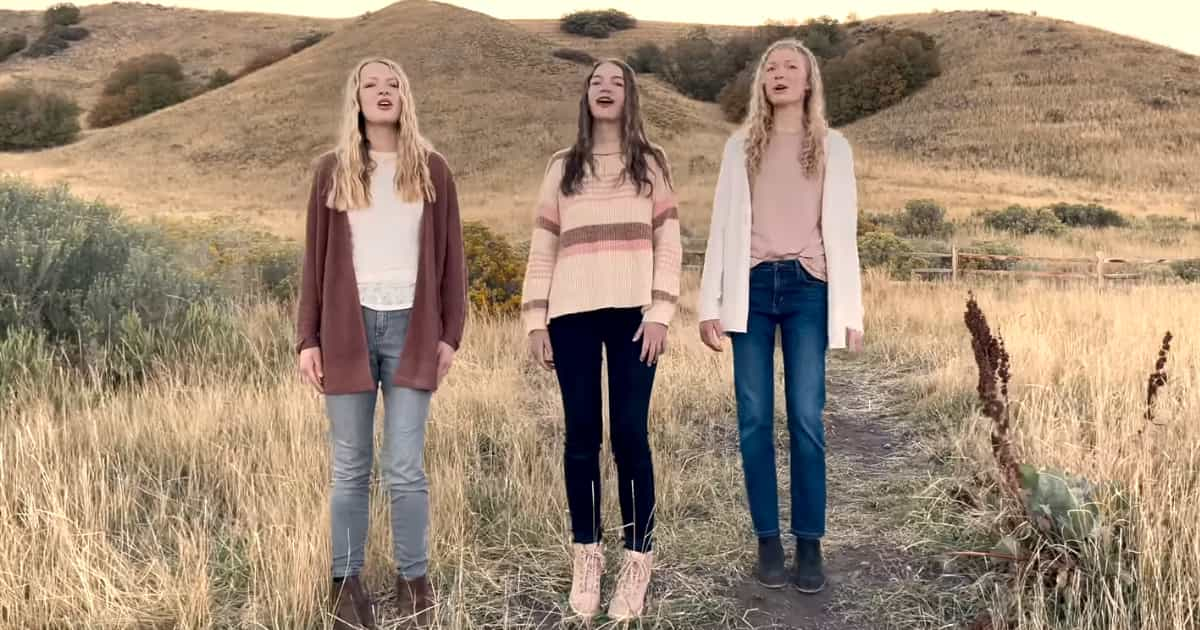 The three sisters of Hinge Point aged between 14 -16 write on their official YouTube channel that they "love singing together; something we have loved doing since we were little. Now, we are writing songs together too! We especially love singing about our Savior, Jesus Christ. We hope that you feel his love for you through our music!"
Are you past the point of weary?
Is your burden weighin' heavy?
Is it all too much to carry?
Let me tell you 'bout my Jesus
Do you feel that empty feeling?
'Cause shame's done all its stealin'
And you're desperate for some healin'
Let me tell you 'bout my Jesus
When it was released, 'My Jesus' made history with the biggest debut single launch in the genre since 2018.
Wilson says she heard the voice of God calling her to music and she even performed a worship song at her brother Jacob's memorial service that marked her first time performing in front of a large audience.
The now 19-year-old started her career in songwriting about her walk with God. 'My Jesus,' was written about her relationship with Christ, whom she always called 'My Jesus.'
The talented trio of Hinge Point has done absolute justice to 'My Jesus' as their voices beautifully carry the message of the song to the hearts of the listeners.