4-year-old Adeline Iris sings a beautiful cover of 'My Life Is In Your Hands.'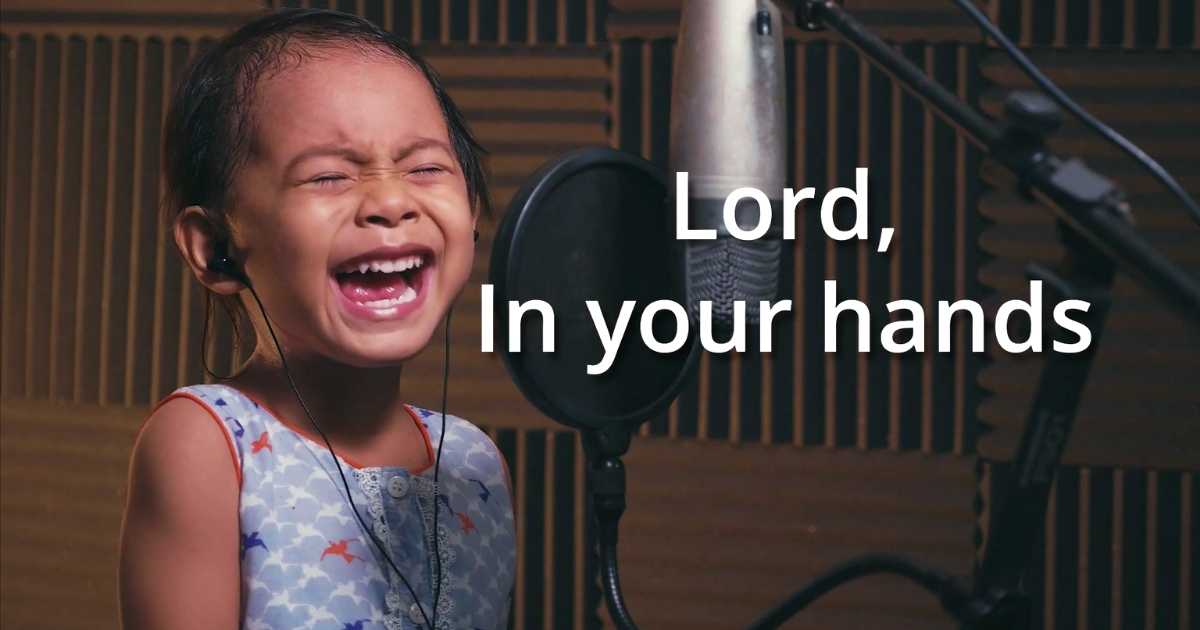 Adeline is such a blessing to all of us, especially in these trying times. We pray the Lord to bless you and your family.
The original song was sung by Kathy Troccoli and written by Kathy Troccoli & Bill Montvilo.
Life can be so good
Life can be so hard
Never knowing what each day
Will bring to where you are
Sometimes I forget
And sometimes I can't see
That whatever comes my way
You'll be with me
The song reminds us that when we find ourselves in difficult times and we question God, He is with us. He is so faithful to us and never leaves us alone.
My life is in your hands
My heart is in your keeping
I'm never without hope
Not when my future is with you
Today as this little girl sings 'My Life Is In Your Hands' we praise God for her talent and may she continue singing for the glory of God.