The children of One Voice Children's Choir and The Piano Girl presented the official music video of 'My Own Secret Grove' written by Angie Killian.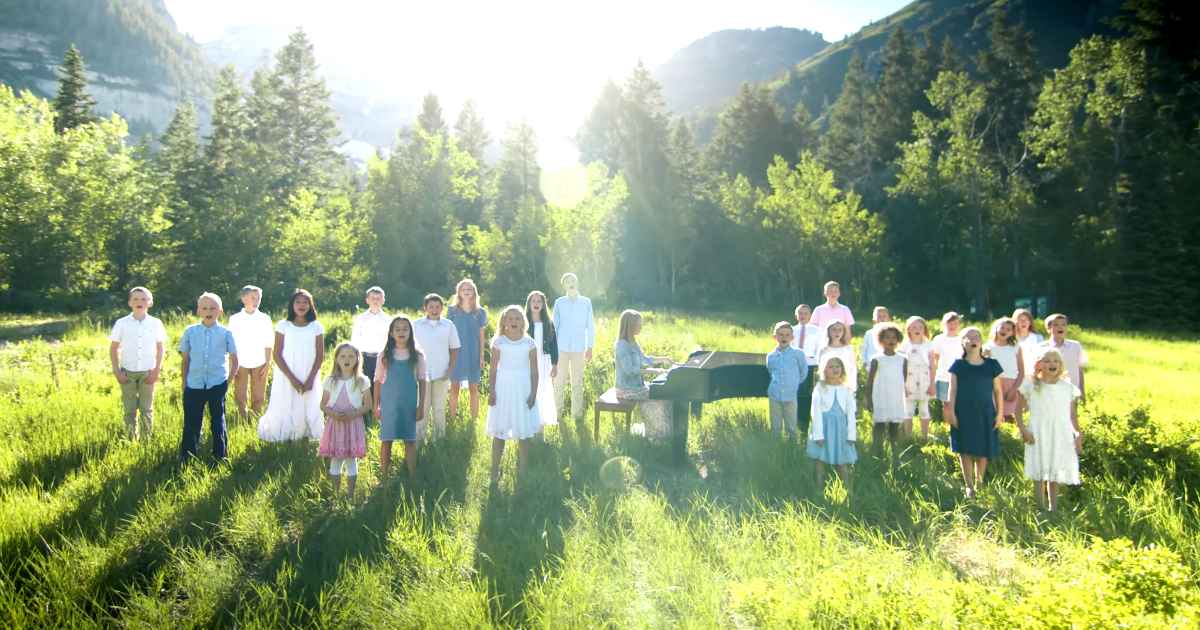 Angie Killian wrote the lyrics and music for 'My Own Secret Grove'. She opens up about the song saying, "I could hear the chorus, start to finish, with words, harmonies, and piano motifs mapped out before I ever sat down at the piano. I knew within days that this song wasn't one to be ignored and was reminded of the promise I had made with Heavenly Father months before as I prayed: if He would send me music, I would do my best to share it with the world."
Joseph Smith went to a grove full of trees.
Seeking God's wisdom, he fell to his knees.
As he pled with the heavens the sky filled with light,
And the Father appeared with His Son Jesus Christ
Standing above in the air,
Coming to answer his prayer.
The lyrics of the song tell us each one of us can boldly approach the throne of God in our own sacred places and He will speak directly to us about every matter concerning our lives.
I will find my own sacred grove
Away from all of the noise in the world.
I will turn to prayer,
For I know He's there.
I will find my own sacred grove
Angie Killian has blessed the body of Christ with this beautiful song and today as the One Voice Children's Choir and The Piano Girl perform the song we are reminded to find our own sacred grove where we can pray to God and He will answer us there. Amen!