"Look at the birds of the air; they neither sow nor reap nor gather into barns, and yet your heavenly Father feeds them. Are you not of more value than they?" (Matthew 6:26) and "Are not two sparrows sold for a farthing? and one of them shall not fall on the ground without your Father.
The words of this Bible verse was used to write the words of the classic Christian hymn 'His Eye Is On The Sparrow.'
Today Melody Joy Cloud sings a powerful cover of this hymn and shows off her new baby daughter Brielle in the video too.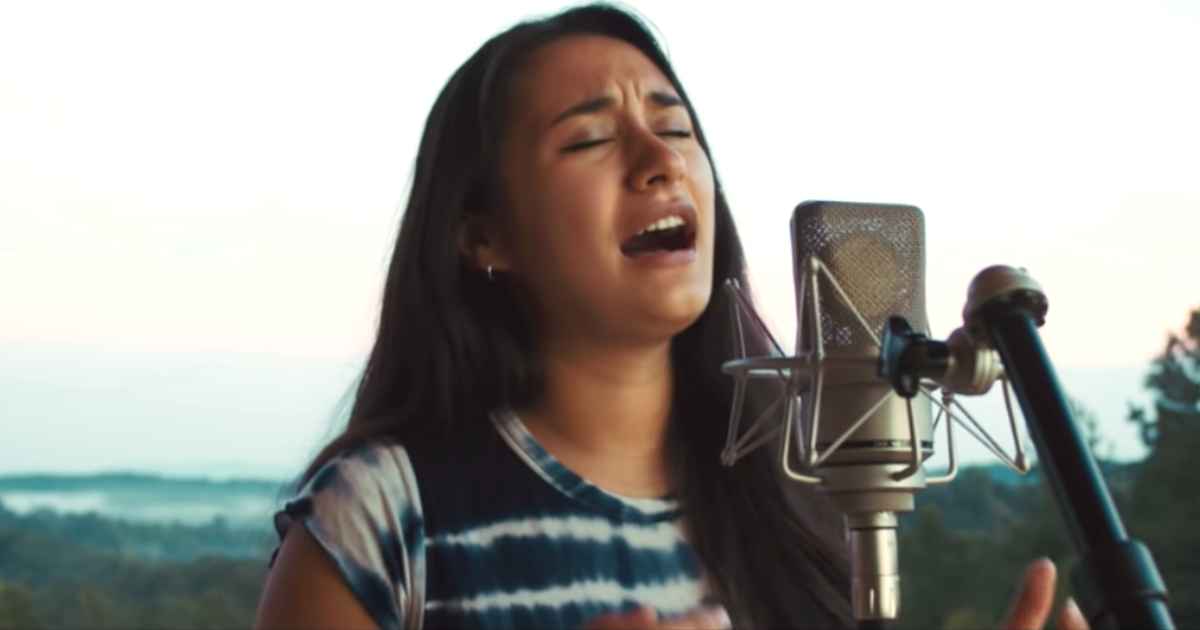 His Eye Is On The Sparrow song story
'His Eye Is on the Sparrow' was written in 1905 by lyricist Civilla D. Martin and composer Charles H. Gabriel. It became really popular after actress-singer Ethel Waters used the title for her autobiography. Mahalia Jackson's recording of the song was honored with the Grammy Hall of Fame Award in 2010.
Why should I feel discouraged,
Why should the shadows come,
Why should my heart be lonely,
And long for heaven and home,
Civilla Martin, who wrote the lyrics, spoke about the inspiration of the words of this song. "Early in the spring of 1905, my husband and I were sojourning in Elmira, New York. We contracted a deep friendship for a couple by the name of Mr. and Mrs. Doolittle—true saints of God. Mrs. Doolittle had been bedridden for nigh twenty years. Her husband was an incurable cripple who had to propel himself to and from his business in a wheelchair."
When Jesus is my portion,
My constant Friend is He;
His eye is on the sparrow,
And I know He watches
"Despite their afflictions, they lived happy Christian lives, bringing inspiration and comfort to all who knew them. One day while we were visiting with the Doolittles, my husband commented on their bright hopefulness and asked them for the secret of it."
I sing because I'm happy
I sing because I'm free
For His eye is on the sparrow,
And I know, I know He watches me.
Mrs. Doolittle's reply was simple: "His eye is on the sparrow, and I know He watches me." The beauty of this simple expression of boundless faith gripped the hearts and fired the imagination of Dr. Martin and me. The hymn 'His Eye Is on the Sparrow' was the outcome of that life experience.
Today more than ever this hymn appeals to us as our freedom and movement are limited and curtailed due to the COVID-19 pandemic. We have to be happy and content in all situations because God is looking over us.