A service dog named Nala is taking a well deserved break with Donald Duck at Disney World.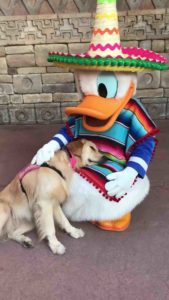 Nala has been trained to help people with autism at the park and often interact with various Disney characters in Orlando all dressed up in adorable outfits.
Donald Duck and two-year-old Nala were captured on camera with Nala resting her head on the lap of the Disney character.
As the camera focuses on them, Nala can be seen standing with his tongue out and smiling along with Donald.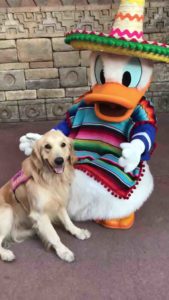 The video was shared by Nala's trainer who said, "At the very moment that Nala was walking to meet up with Keith, hustle and bustle, surrounded and watched in awe, the dog, the boss, Megan Leigh, said.
"Nala didn't want to leave Donald at all," Leigh added. "She loves him very much!"
Nala and Megan spend most of the day together and do activities like walking in the park, riding the rides and meeting Disney characters in Walt Disney World.
This sweet video has made us smile today, what about you?