Nathan Kistler singing powerful rendition of the Lord's Prayer in the U.S. Capitol will cover you in chills today.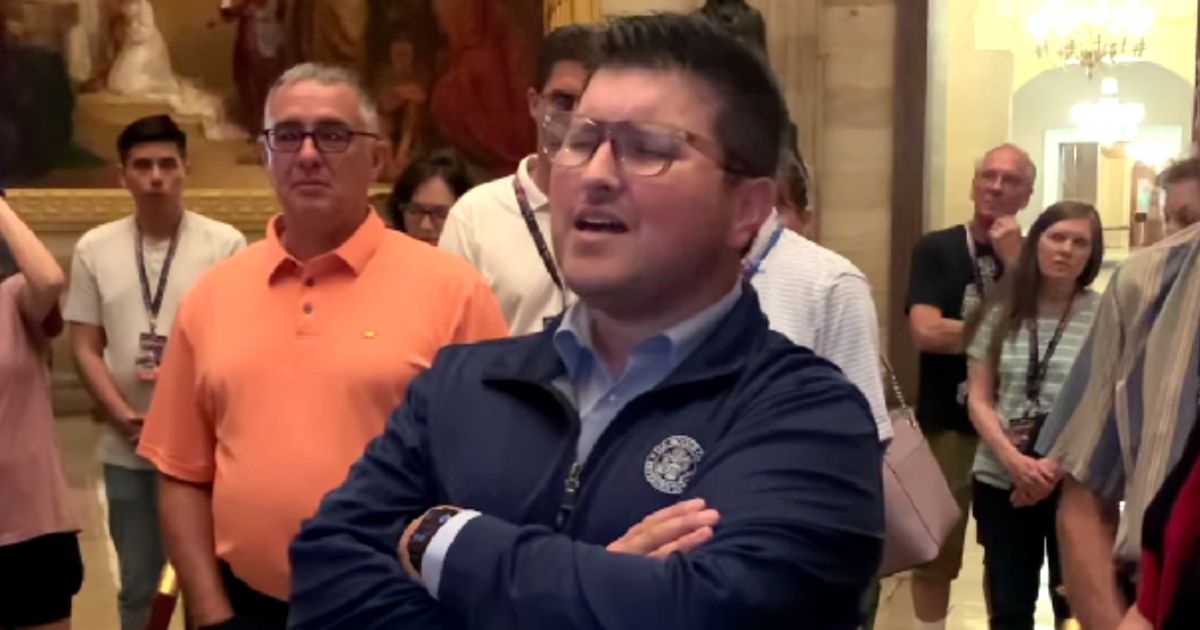 Kistler sings and praises the Lord Jesus Christ from his heart. He is not ashamed to sing the 'Lord's Prayer,' in front of a bustling crowd, among whom some are busy recording him on their phones.
Kistler is the executive director at Hope to the Hill Ministries in D.C., which encourages, supports, and ministers to powerful politicians carrying the heavy weight of leadership on their shoulders.
After the video was shared on social media, it went viral with almost a million views. "In the last almost 13 years that I've been here, I've never sung in the rotunda of the Capitol. I've always set it up for other singers to do so. Rep. Louie Gohmert asked if I would sing for him and the group and I was honored to do so," Kistler wrote on Facebook.
You've got to hear this!!! Nathan Kistler singing LIVE in the U.S. Capitol tonight! Nathan Kistler

Posted by Dave Kistler on Wednesday, 27 July 2022
Kistler had opened up to CBN News, earlier in an interview about the role of Hope to the Hill in the U.S Capitol. He said, "So many members, when you go into their office, say, 'Well, what can I do for you today?' And we just say we don't want anything from you. We just want to know how we can pray for you," Kistler told CBN News.
He added, "And it's amazing to see members – I've had anything from they kind of shrug a little bit to crying because they've never had anybody come into their office and ask how they can pray for them."
Hope to the Hill gives pastoral support and encouragement as well as training lawmakers on how to share their faith with others.
Kistler has a message for all Christian believers, he says we should call our representative's offices and offer encouragement to their staffers. "Just say, 'Hey, I'm praying for you. God loves you. I love you, and we appreciate the work that you do,' and build a relationship," Kistler said.
Among the thousands of comments on Kistler's performance, one comment from actor Kirk Cameron caught the eye. He wrote, "GOOSE BUMPS!! My friend, Nathan Kistler, singing the Lord's Prayer in the U.S. Capitol… pass this on," wrote Cameron.