Homelessness can be an incredibly challenging experience, and it's easy to lose sight of the little things that many of us take for granted. But for this family, having a roof over their heads and a place to call home was everything. After months of struggling with homelessness, this family was finally able to sign the lease to their new home.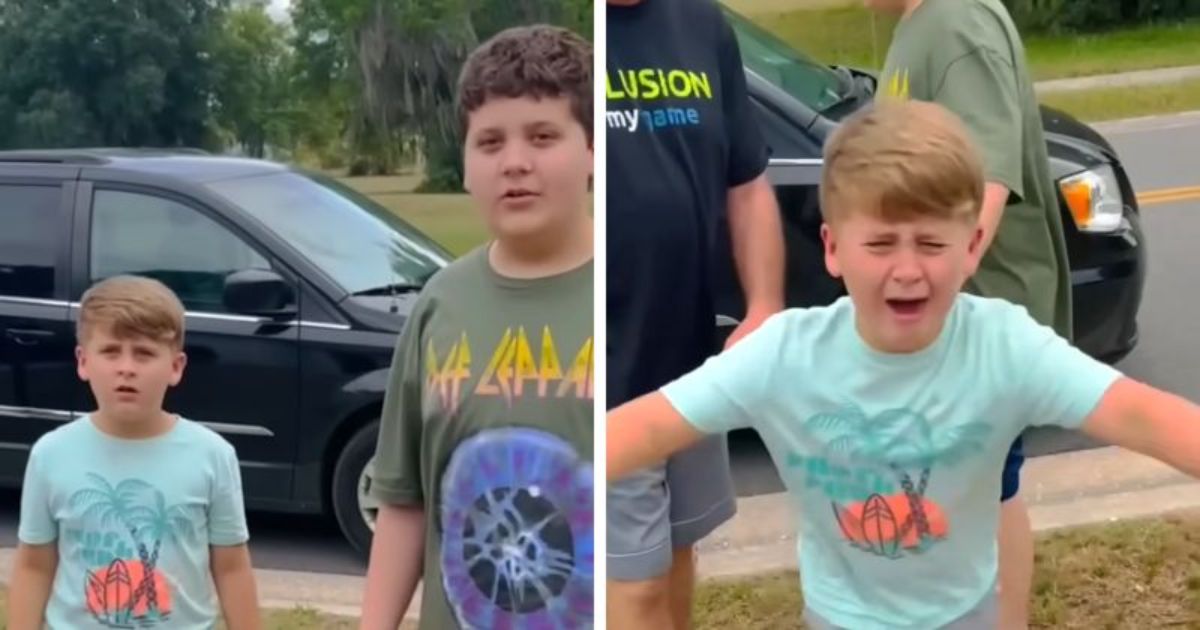 When the parents revealed the positive news to their sons, they never anticipated the deeply emotional response, particularly from their youngest child. The video recording of the wholesome reaction has touched millions of hearts.
As their mother surprised them by announcing that they would be moving into a brand new home, the younger brother couldn't believe what he was hearing and broke down in tears. Overwhelmed by emotions, he began to sob and began to jump at the same time as he could not contain his happiness. His older brother and father try to comfort him.
He then ran towards his mom and hugged her tightly. His dad asked him if he was happy and he responded in his muffled voice,"yes". His dad then informed him that he would have his own room in their new home.
"Little brother's reaction has us like you could tell he was so grateful. Great job, mom and dad," the caption reads.
Comments have poured in saying;
"When big brother went to hug little brother, I was immediately impressed with this family. They're legitimately working at building a better life after whatever their hardship was."
"I guess you never really know what homelessness does to young children. This is so heartwarming."
"May they remain safe and secure forever."