A little girl who fought a rare ovarian cancer has been declared completely cancer-free.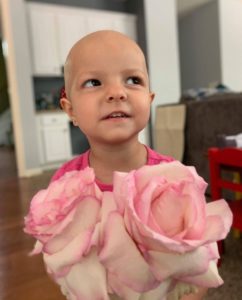 2-year-old McKenna Shea Xydias, or "Kenni," had four rounds of chemotherapy after she was diagnosed having a ovarian yolk sac tumor.
Parents Mike and Meagan Xydias received a clear bill of health from Dr. Katie Sutton, pediatric oncologist for the Aflac Cancer and Blood Disorders Center at Children's Healthcare of Atlanta.
Meagan said, "Dr. Sutton came in — she just got straight to it and said, 'Scans were clear. There's nothing there,'" She said, "We sat and cried and held each other for a minute."
She added that even after undergoing grueling rounds of chemotherapy, little Kenni still put smiles on the faces of everybody at the hospital.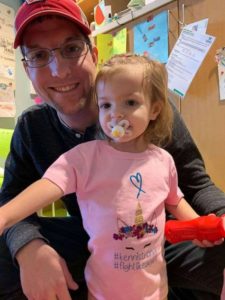 This rare form of ovarian cancer is found in less than 5% of all ovarian cancer cases, and dad Mike Xydias was shocked how a little girl like her could have it.
It all started after they received a call from Kenni's daycare to pick her up as she had a fever, and another time, they called up saying she had a bloated tummy and appeared uncomfortable, they brought her home.
When they took her to the doctor's they thought she had gas, and gave her gas drops and told them to let them know if she had anymore fevers.
She was fine after that with no fever, but had difficulty using the bathroom. Meagan made an appointment for her in the afternoon, daycare called saying she had a fever of 103.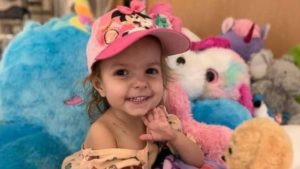 The news was a big shock to them that their daughter was diagnosed with ovarian cancer.
During an X-Ray at their pediatrician's "her bowels looked full and it looked like a big gas bubble," Mike Xydias said, after which they took her to hospital.
Doctors performed an ultrasound which found a mass located around Kenni's ovaries. After a CT and MRI, there were several cancerous tumors, one 14 centimeters on her right ovary, another near her liver and others scattered throughout her abdomen.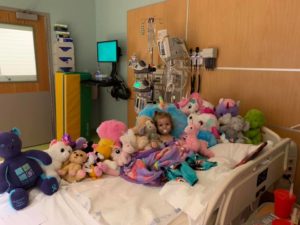 A few days later, surgery had to be performed on Kenni, which resulted in the removal of her right ovary as well as five inches of her small intestine.
Kenni soon began chemotherapy, and got a lot of love and support from loved ones and family as they rallied to support fundraising events which helped raise the money to cover her medical bills and her parents as they had to take leave from their teaching jobs.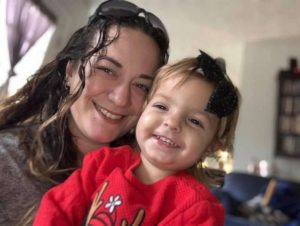 Now that Kenni is completely cancer-free, the Xydias family are grateful for all the help and support that was offered to their family. They say, "People are genuinely good and they want to help," he said. "[We want to] pay it forward to everyone who helped us.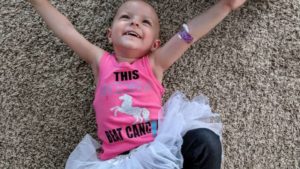 This is such a story of hope from a hopeless situation, family and community play such a crucial role during our times of hardship and we should all be a part of it.