A Utah woman raised money on social media to help an elderly veteran who was working as a delivery driver to help repair his home.
Heartwarming footage of a delivery driver barely able to climb the stairs of her home to drop off groceries was shared by Jen Cantwell Weiss. "I didn't watch this video until after he was already gone, or else I would have gone out to help him," Weiss wrote on Facebook.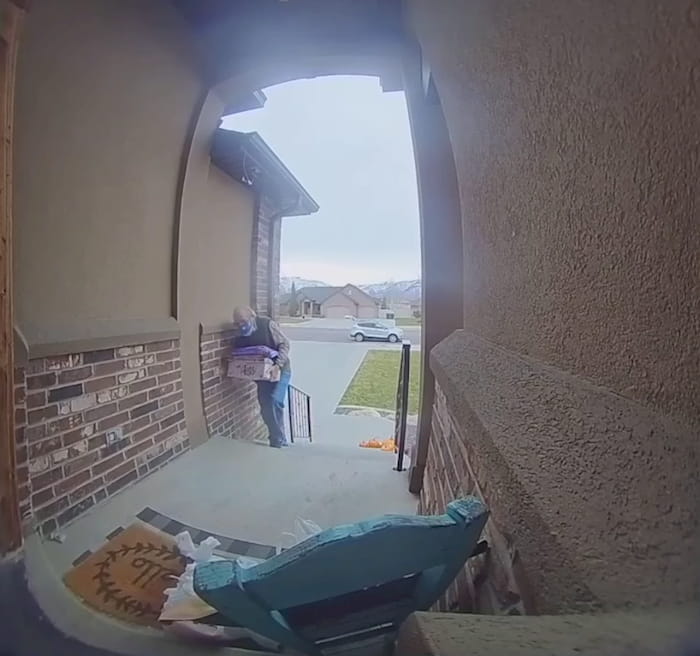 The video was watched by many, and one of the man's relatives who saw it on social media helped connect Weiss with the delivery driver. Larry was a veteran and had recently suffered a stroke and was learning to walk again. He was doing the delivery job to pay for repairs to his roof.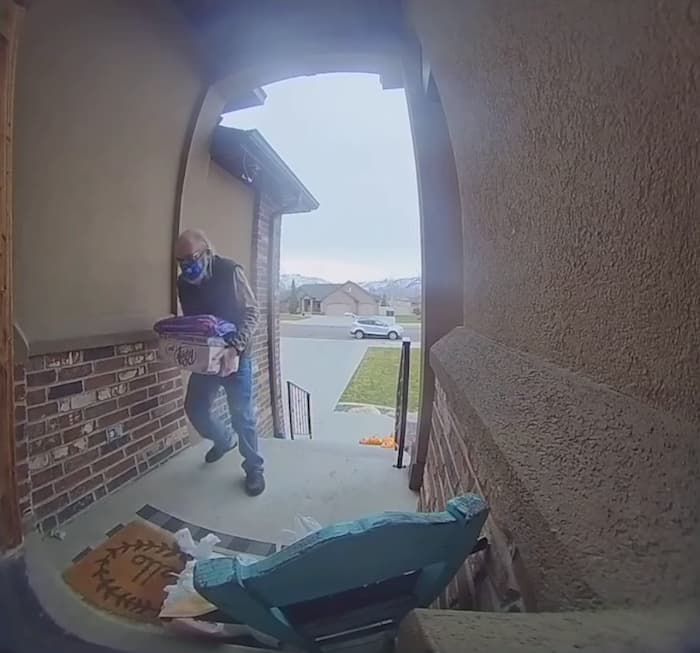 Weiss shared the video to social media and asked for people to help him. She shared his Venmo information and the donations started to roll in. "I have been in touch with him and he is overwhelmed with gratitude," she wrote on Facebook. "He did NOT ask for any help, but I love that people are touched by his story and want to help lighten his load a bit." The donations have helped Larry complete his roof repairs and now he doesn't have to do deliveries anymore.