Inspiring Bible verses and thoughts for the New Year 2020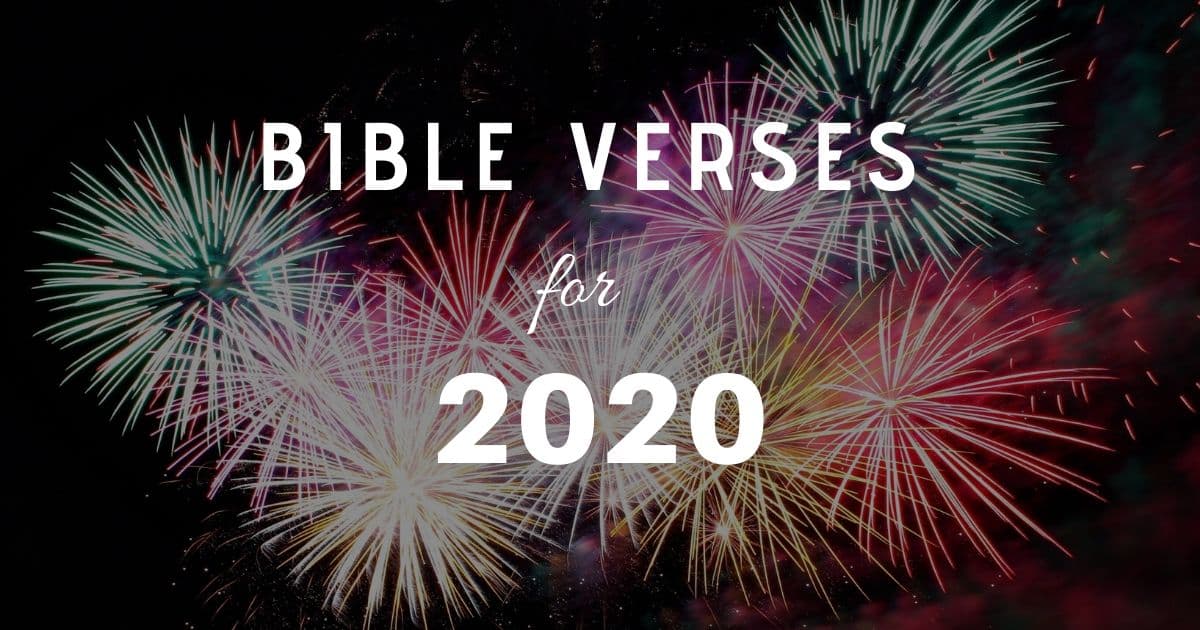 It is the time that everyone makes a new year's resolution, what they want to become, what they want to allow in their lives and what they want to remove from their lives. It is good to have a new year resolution but do you always do according to it? This is what we should be asking ourselves. What difference has the new year resolution brought to your life? It is not a crime or a bad thing not to have a new year resolution too but what is more important is seeing things that will inspire you to be the best of yourself in 2020. The new year quotes are one of the best ways to get yourself encouraged and to encourage your loved ones to be strong in the new year.
Inspiring Bible quotes for 2020
1. This new year, the Lord will go before us and make our path straight, he will not leave in times of trouble.
Deuteronomy 31:8
"And the LORD, he it is that doth go before thee; he will be with thee, he will not fail thee, neither forsake thee: fear not, neither be dismayed."
2. The Lord will do a new thing and He will make us new.
Isaiah 43:18-19
"Do not remember the former things, nor consider the things of old. Behold, I will do a new thing, now it shall spring forth; Shall you not know it? I will even make a road in the wilderness and rivers in the desert."
Isaiah 40:31
"But those who wait on the LORD Shall renew their strength; They shall mount up with wings like eagles, they shall run and not be weary, they shall walk and not faint."
2 Corinthians 5:17
"Therefore, if anyone is in Christ, he is a new creation; old things have passed away; behold, all things have become new."
3. The presence of God is powerful and it will shield us from the evil that's in the new year and also give us the courage to do the good things we have planned in our mind.
Exodus 33:14
"And He said, "My Presence will go with you, and I will give you rest."
Psalm 121:7-8
"The LORD shall preserve you from all evil; He shall preserve your soul. The LORD shall preserve your going out and your coming in from this time forth, and even forevermore."
Joshua 1:9
"Have I not commanded you? Be strong and of good courage; do not be afraid, nor be dismayed, for the LORD your God is with you wherever you go."
4. Going into the new year with the power of God will make us finish well.
Acts 20:24
"But none of these things move me; nor do I count my life dear to myself, so that I may finish my race with joy, and the ministry which I received from the Lord Jesus, to testify to the gospel of the grace of God."
5. This is the time to set our minds on positive things – not thinking of evil but of Good. God plans to make us prosper this new year and our thoughts must be positive.
Philippians 4:8
"Finally, brethren, whatever things are true, whatever things are noble, whatever things are just, whatever things are pure, whatever things are lovely, whatever things are of good report, if there is any virtue and if there is anything praiseworthy—meditate on these things."
Jeremiah 29:11
"' For I know the plans that I have for you,' declares the LORD, 'plans for welfare and not for calamity to give you a future and a hope."
6. Those who ask will always receive it. God wants us to ask Him anything we need this new year and He will give us according to His riches in Glory.
Mark 11:24
"Therefore I say to you, whatever things you ask when you pray, believe that you receive them, and you will have them."
Philippians 4:19
"And my God shall supply all your need according to His riches in glory by Christ Jesus."
7. A thankful heart will receive more. We should not forget that it God that has kept, we should give thanks to Him.
Lamentations 3:22-24
"Through the LORD's mercies we are not consumed, Because His compassions fail not. They are new every morning; Great is Your faithfulness. "The LORD is my portion," says my soul, "Therefore I have hope in Him."
1 Chronicles 16:11-12
"Seek the LORD and His strength; Seek His face evermore! Remember His marvelous works which He has done, His wonders, and the judgments of His mouth."
Psalm 124:2-3
"If it had not been the LORD who was on our side when men rose against us, then they would have swallowed us alive, when their wrath was kindled against us;"
8. The Lord will crown our year with good things of life in abundance.
Psalm 65:11
"You crown the year with Your goodness, And Your paths drip with abundance."
Bible quotes are not just to be used as new year wishes but also to remind you of the promises of God for the new year; to let know how powerful God is to take you through the new year. These are to boost your hope, to make you feel inspired, and to trust in the Lord all the time.