The NFL has been plagued with players kneeling during the National Anthem during the past, but in an outrageous act it has fined Saints captain $7000 for wearing a headband with 'Man Of God' written on it.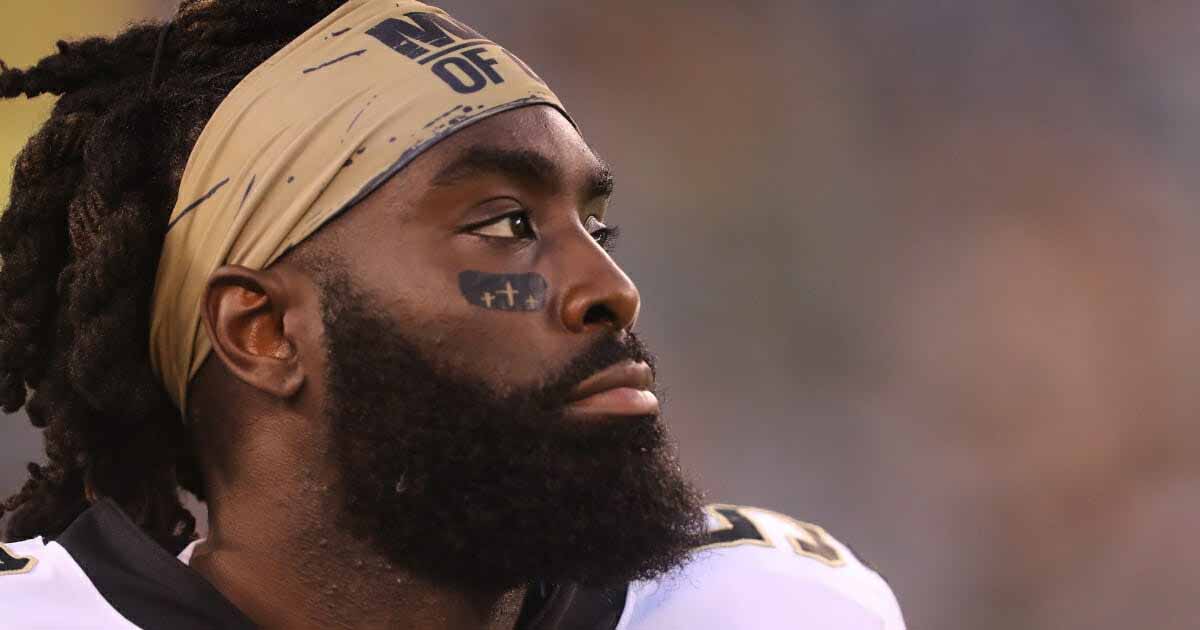 It's controversial rule against players wearing "personal messages" during games has caused New Orleans Saints linebacker Demario Davis going on social media to complain that he was fined $7,000 for wearing a headband with the phrase "Man of God" during a match against the Seahawks.
Davis even posted a picture of the headband on Instagram and asked followers if he should wear it again. "So, I got fined $7K for my headband. Should I continue to wear it, or nah?" he wrote. If he does wear it the second time he could face a fine for a second offense which would be $14,037.
View this post on Instagram
Its certainly not the first time that an NFL player has faced a fine over its "personal messages" rule, Steelers defensive end Cameron Heyward was fined more than $25,000 for messages on his eye black that were meant to honor his late father. Another player DeAngelo Williams, was fined almost $6,000 for the "Find the Cure" message on his eye black.
Jesus holds all things together, so when you ask him to leave, and he does, you get chaos. "and in him all things hold together" Col.1:17

— Demario Davis #56 (@demario__davis) June 13, 2016
When we get tired of losing at life, there's a winning formula that we can follow. It's called the bible. #coffeetime

— Demario Davis #56 (@demario__davis) April 20, 2016
"LET'S GO EAT!" –@demario__davis #Saints @MercedesBenzUSA pic.twitter.com/Mupi7Rc3ty

— New Orleans Saints (@Saints) September 29, 2019
Saints captain and eighth year player, Davis, has never shied away from talking about his Christian faith. Its not clear if Davis would wear the band again or not, but what's clear is that he will not allow the NFL to take away his testimony and faith in Christ.