An increasing number of stories of children and pets being left unattended in hot cars has been heartwrenching to most of us.
And even though companies claim to develop technology to help parents and owners keep cars running and air-conditioned for their children and pets, it may not work 100%.
Recently, a pit bull was found locked inside a black sedan in the parking lot at University Parkway, in Florida. The owner of the dog said he kept the car running, but that was not the case when police arrived. It was very hot and the dog was very stressed inside the vehicle.
One officer who noted the dog's serious condition said, "The dog is panting and drooling all over the place," he observed. Sarasota County Sheriff's Office Animal Services also responded, and got together with the police and animal services to help extricate the dog.
"[H]e's starting to go down, yeah, that's not good," a woman with animal services said after a quick glance. "He's starting to go down." The officers couldn't find the car's owner and decided to break a back window farthest from where the dog was to give it some airflow.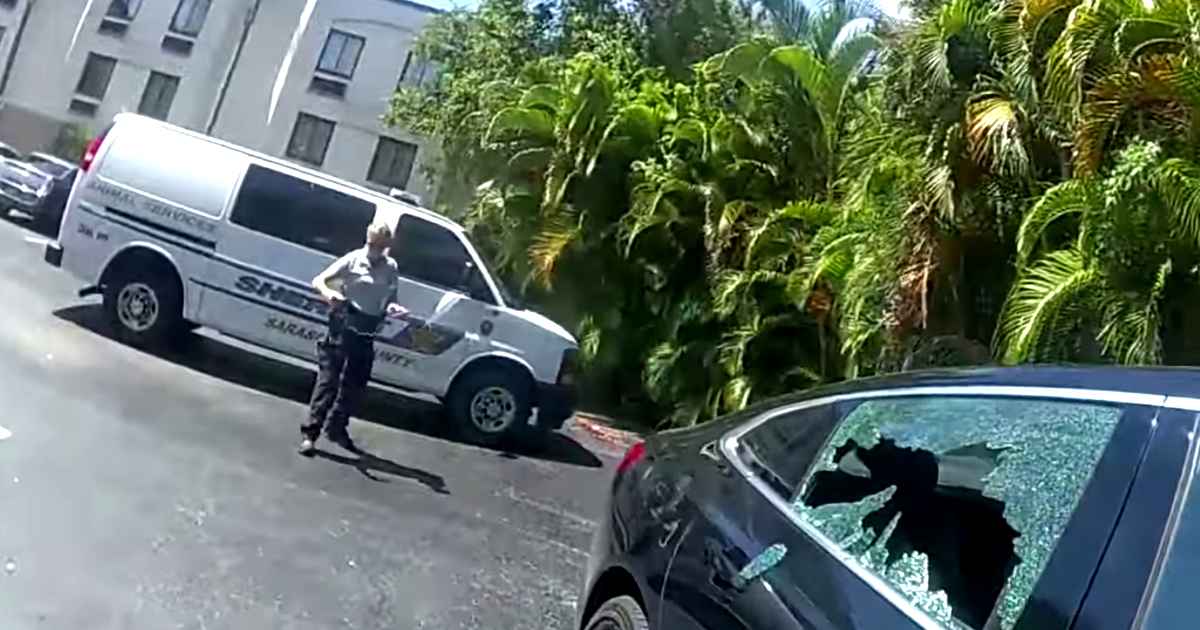 Soon Animal services were able to save the dog with a catch pole and brought it safely to a crate in the animal services van. The dog looked like it was bleeding, maybe from the broken glass, but its life was saved from being cooked alive in the hot car.
Body Camera Video: Sarasota Police Officers Rescue Dog Locked Inside Hot Car

🥵 PLEASE DON'T LEAVE PETS IN HOT CARS 🥵 This week we responded to University Parkway for a dog locked inside a car that was turned off. We broke out a back window to rescue the playful pooch. 💙🐶 Sarasota County Sheriff's Office Animal Services told us it was 115° inside the car! 😢 The owner said he left the car running. He was issued two citations by Animal Services. Always remember to look before you lock for pets, children and elderly loved ones.

Posted by Sarasota Police Department on Thursday, 13 May 2021
According to Animal services, the internal temperature, with the door already open, was 115 degrees which was too hot for man or beast to survive for long. The Sarasota Police Department shared the bodycam footage and a plea not to leave pets unattended as the weather warms up.
"PLEASE DON'T LEAVE PETS IN HOT CARS," the department wrote. "This week we responded to University Parkway for a dog locked inside a car that was turned off. We broke out a back window to rescue the playful pooch."
"Sarasota County Sheriff's Office Animal Services told us it was 115° inside the car! The owner said he left the car running. "He was issued two citations by Animal Services. Always remember to look before you lock for pets, children, and elderly loved ones."