Acapeldridge presents a one-man a cappella rendition of 'Ninety And Nine.'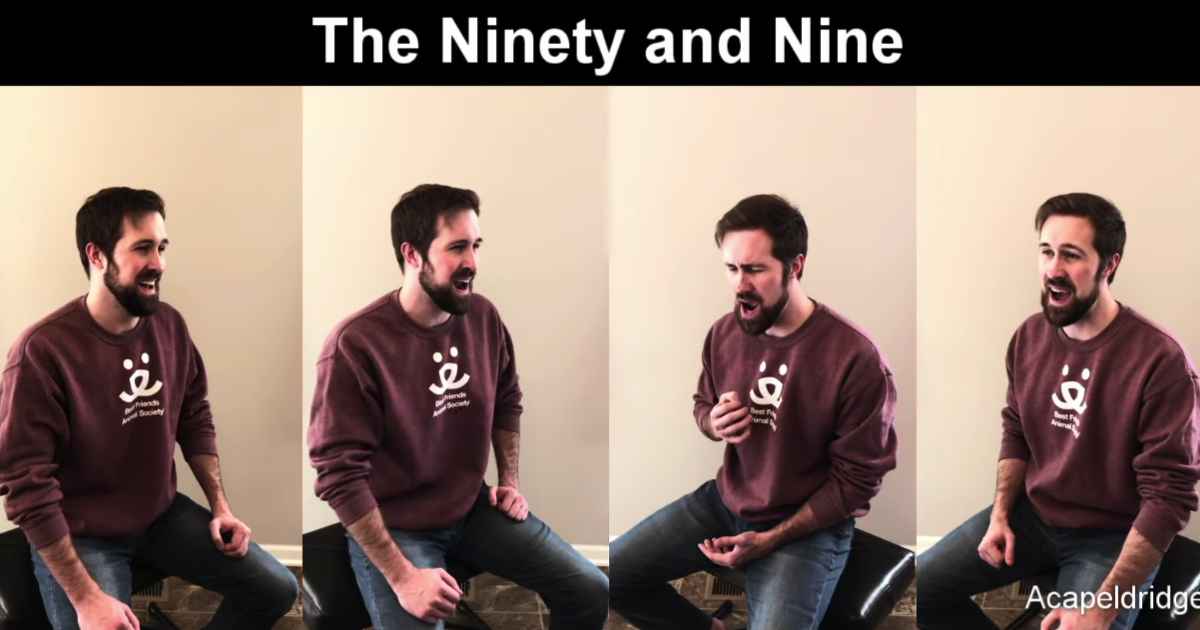 G Michael Eldridge is the talented singer behind this awesome a cappella cover of this classic Christian song. He's one of the popular solo a cappella performers on YouTube.
Elizabeth Cecilia Clephane, was the daughter of Andrew Clephane, Sheriff of Fife, Edinburgh. Her songs appeared in the Family Treasury, under the title of Breathings on the Border.
There were ninety and nine that safely
lay
In the shelter of the fold;
But one was out on the hills away,
Far off from the gates of gold.
Away on the mountains wild and bare;
Away from the tender Shepherd's
care.
She wrote this poem in 1868 at Melrose, and was first published in 1868, in a small magazine for the young, entitled, The Children's Hour. and also appeared in the Family Treasury in 1874. Mr. I. D. Sankey, set it to music and sang it at his gospel meetings. It appeared in England, in the Hymnal Companion, 1876 and in America in the Evangelical Association Hymn Book, Cleveland, 1882.
Lord, Thou hast here Thy ninety and
nine;
Are they not enough for Thee?"
But the Shepherd made answer: "This
of Mine
Has wandered away from Me.
And although the road be rough and
steep,
I go to the desert to find My sheep.
We are blessed to hear Acapeldridge's acappella version of this beautiful hymn today which speaks to our heart about how much our savior loves us that He is willing to leave the ninety nine and go in search of the one who is lost.