A Texas teen who defied death and came back to life after 25 minutes without a pulse is now dedicating his life to the service of God.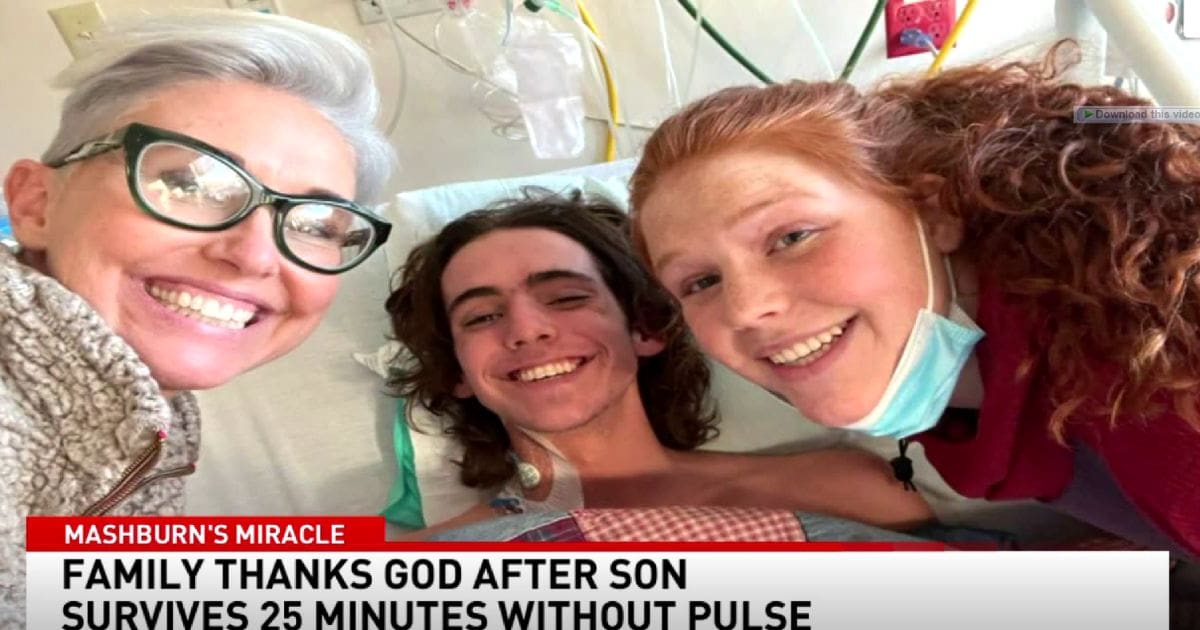 Life can be unpredictable and throw us a curveball when we least expect, like in the case of this Amarillo family who was taken by surprise when their 18-year-old son suddenly fell down unconscious at home.
Jakin Mashburn's mother Carrie said that she found him not breathing. "l was in my room listening to an audiobook and heard a loud bang and found Jakin in his bathroom, collapsed on the floor," said Carrie.
She knew that she didn't have much time on her hands and immediately started off CPR after calling 911. Jakin's dad, Brian Mashburn was away in Houston and was in shock when he heard of what had happened. He said, "I'm just in shock, feeling like I'm in the wrong place needing to get home as quick as I can and just praying."
Meanwhile, God had already started working behind the scenes which was evident when the AMS paramedics responded to the call as they were about to leave for the day. 'We were actually about to get off of work," said Joseph King, a paramedic with AMS. 'We happened to exit 1-40 and Bell and we received the 91 1 call because we were the closer unit."
The paramedics- King and Hunter McDonnor, an EMT, arrived at the Mashburn home where they found Jakin without a pulse and he would not have one for another 25 minutes. They immediately gave Jakin CPR shocking five times while en route to BSA which according to King is a bad sign.
Life had changed for Jakin tremendously, from a normal teen he was suddenly fighting for life. BSA Nurse Amanda Loftis showed up at the hospital and was going to play a very important role in the young boy's life. "l came on in my normal Monday of the week, and it was just my normal three-day shift," said Amanda. "He was hooked up to all the tubes, all the meds and all the things."
Doctors were racing against time to save Jakin's life and were running a host of tests on the teen. "It was hard being in a situation where your boy is in need of life-saving devices," Brian Mashburn said. But two days later his condition started improving and took everyone by surprise.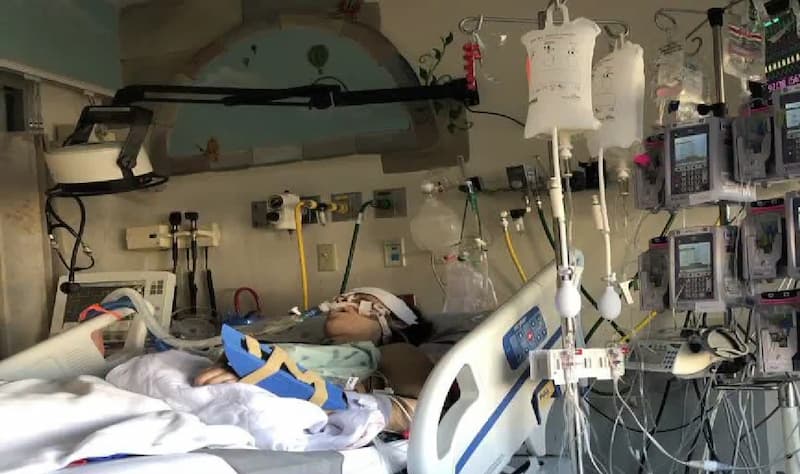 The family was relieved when finally something good happened, Carrie recalled the incident saying, Brian came out from Jakin's IC room and told them that the vent was turned off. After that, the family went in and spoke to Jakin but they realized he had short-term memory loss.
Now a new problem was facing them in terms of the impact of the incident on his brain. "You worry like his physical body, but like is his mind good," Carrie Mashburn said. But their prayers were bringing them answers and miraculously, Jakin's brain was also being healed by God.
The doctors allowed family and friends to visit him four days after the incident, and Brian Mashburn said, "There were moments, but it seemed like I couldn't be like too discouraged or scared for more than an hour before some great news happened," he said.
Soon it was eight days since Jakin was admitted to the hospital and it was finally time to say goodbye to all the wonderful doctors and medical staff who had gone above and beyond. "Yeah, words can't describe that yeah, it was just yeah, words can't describe that," Brian said.
The brave teen has returned back to school and even met up with his girlfriend in Dallas recently. Jakin returned back to the hospital room where he experienced a miracle that turned his life around. "The coolest part about it is how it affected people, like people at my church coming up to me and telling me how it helped them in their faith," Jakin Mashburn said.
It was a beautiful feeling to meet up with Joseph, Hunter and Amanda again and Jakin said, "I was really thankful to come in here and get to hug Amanda," he added. Appreciating what Amanda had done for him, he said, "That was really awesome, because the same way I was thankful for my parents, she was always there."
Meanwhile, Loftis also was impacted by the whole incident and said, "It's a breath of fresh air," Loftis said. "It's something I didn't know I needed to see today."
King also was feeling emotional as he said, "I sat here today for the first time, and I shook his hand and spoke to him," King said. "I usually don't get to do that. From ourselves to the Amarillo Fire Department to the ER team downstairs to everyone here in the PICU, it's just an amazing teamwork in the health care world."
But they all added that without Carrie Mashburn performing CPR first on scene, Jakin would not have been alive today. The teen was diagnosed with Long QT Syndrome – a syndrome that affects electrical activity in his heart – with sometimes dangerous consequences.
The doctors planted a defibrillator in his chest to prevent this from happening again. "Whether it was God's miraculous touch on portions of this or the trained medical professionals or Carrie and everyone else that played a part, we give God the glory for all that," Brian said.
Giving his life to the service of God is now a priority of the young man as he plans to be a counselor this summer at a Christian camp. After that he will study Biblical Studies at college to become a youth minister. The Mashburn's now want the community to learn the valuable gift of CPR and have organized free training on April 9 and May 14 at the Southwest Church of Christ.