In an inspiring and heartwarming story, a compassionate nurse adopts a teen mom and her premature triplets after caring for them in the NICU at an Indianapolis hospital.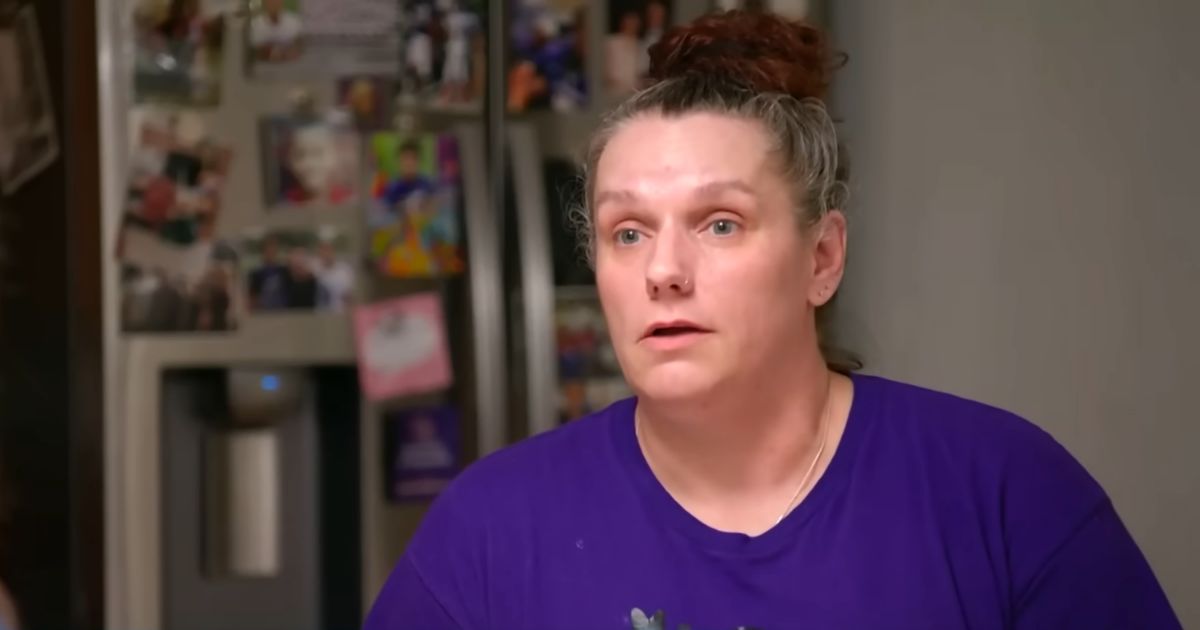 Shariya Small was just 14 years old when she gave birth to premature triplets. The babies were born at 26 weeks and spent the first four months of their lives in the NICU at Community Hospital North in Indianapolis. She was befriended by Katrina Mullen, her assigned nurse, who had worked in the NICU for 23 years and was a mother of five herself.
Nurse Mullen recounted the teen being all alone and feeling great concern for her.
"She'd be there alone for days at a time sitting at her babies' bedside," Mullen, 45, said. She wondered why Shariya Small never came with a packed lunch or snacks to eat. Was anyone looking after her at home? Did she have support?
Initially, the young mother was not a fan of her NICU nurse. Katrina was "firm about the hospital's rules," which didn't sit well with Shariya. However, despite the initial clash, Katrina was determined to be there for the new mother and her triplets. "I knew that I was going to be in their life forever in some capacity," Katrina recalls.
Although Small was reluctant at first, she grew comfortable enough to share her story when Mullen revealed to her that she had been a teen mom herself, and the two quickly became friends, exchanging phone numbers and began to talk over the phone more frequently.
"Something shifted after I told her that I was a teen mom," Mullen says. "That's when we really developed trust."
After the babies were discharged from the NICU, Katrina continued to make the two-hour round-trip drive to visit Shariya and her babies, offering parenting advice and emotional support.
"I'd help her when she was crying and overwhelmed. I couldn't fix it, but I would listen and support her and be like, 'You can do this,'" Mullen says. "But I was becoming increasingly concerned about her support system. I couldn't figure out why she was calling me so often."
On one of her days off, Mullen made a one-hour drive to Kokomo, Indiana, to visit Small, who was living with a relative at the time. However, Mullen was troubled by what she saw when she arrived.
Small's triplets were sleeping together in a playpen, and Small herself was relegated to sleeping on a couch. Mullen felt that it was not a safe or suitable environment for raising babies.
Mullen was concerned about Small's son Samari, who had been struggling with digestive issues since birth. She noticed that the baby was extremely thin and covered in eczema, raising even more concerns.
The infant's condition led to an investigation by the Indiana Department of Child Services into Small's home. Katrina was surprised to receive a call from a caseworker informing her that Shariya and her babies were being removed from their home by the Department of Social Services.
The caseworker then mentioned that Shariya expressed a desire to live with Katrina, to which she readily agreed. Despite already having a busy household with three of her own children and two adult children, Katrina welcomed Shariya with open arms. She fostered Shariya and her babies for 668 days before eventually adopting the teenager in February.
Katrina already had five children of her own, but she felt it was the right thing to do. "It's been great. Stressful? Yes. Sleepless nights? Yes. But worth it? Absolutely," Katrina said.
Katrina also started a fundraising page that has raised more than $4,500 so far, and with her help, Shariya has been able to go back to school to work on her education and hopes to go to college to become a nurse like her adoptive mother.
Katrina's selflessness and dedication to Shariya and her triplets is an inspiring example of the impact that one person can have on another's life.