Nurses are our lifeline because there is no pain too big or too small for a nurse to handle. The harder it is, the more compassionate care they give.
A nurse recently fulfilled a promise she had made to one of her dying patients 4 years ago.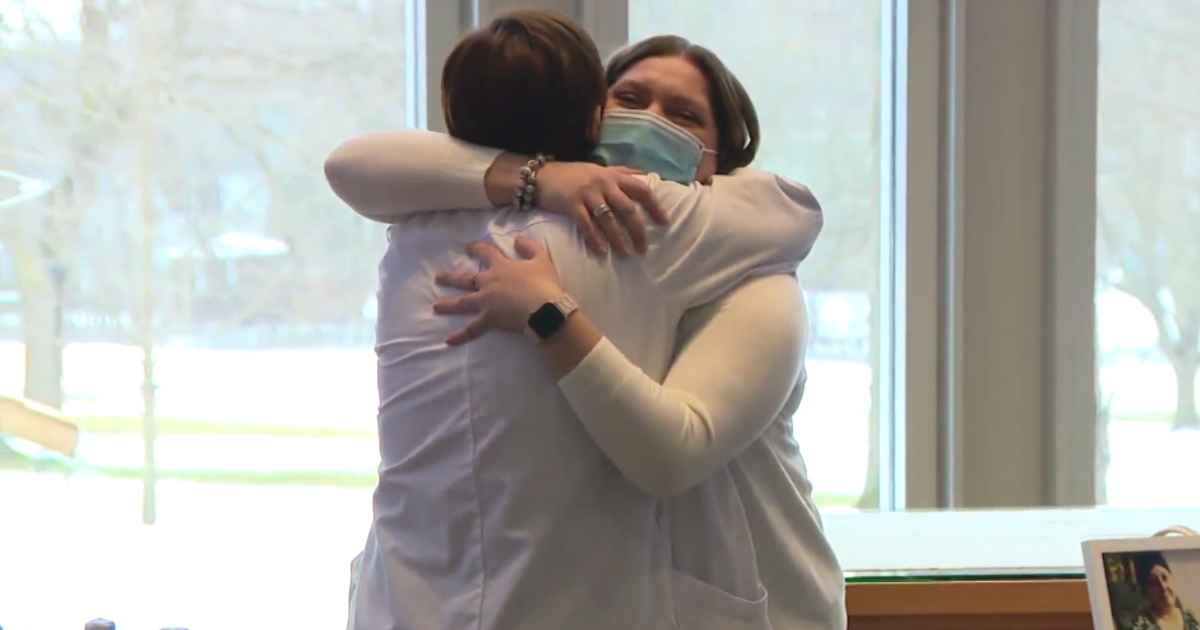 Sanja Josipovic worked at the Marianjoy Hospital where she came across Chevala. They both bonded because of the uncanny similarities between them, both of them were mothers of almost the same age and were refugees from Bosnia.
Sanja cared for Chevala for about 6 months as she was at the point of death, Chevala had stage four breast cancer. Before she died on Christmas Eve that year, she and Sanja make a promise about her daughter, Edina. "I promised her that when Edina graduates I will be there," the nurse shared.
Edina was Chevala's daughter who was studying to be a nurse and Sanja kept tabs on Edina throughout her time in school but never revealed the promise she made to her late mother. Sanja was Edina's secret guardian angel and cared so much that she even helped Edina get an entry-level job at the same hospital where she worked.
When the day finally came for Edina's ceremony, Sanja came as promised and then told her of the promise she had made to her mother. "I will never forget her mom. Now, we are here. I'm so proud of you, Edina, that you accomplished all this through all these hard times in your life and without Mom," Sanja said during the ceremony, "That's something. It's hard to describe. My heart is full," Sanja said.
What a heartwarming act of kindness by this nurse for one of her dear patients. She chose to honor her words even though the woman she had made the promise to had passed away.