A Utah nurse intervened just in time to save the life of a softball player during a game, and now the man calls her his 'guardian angel.'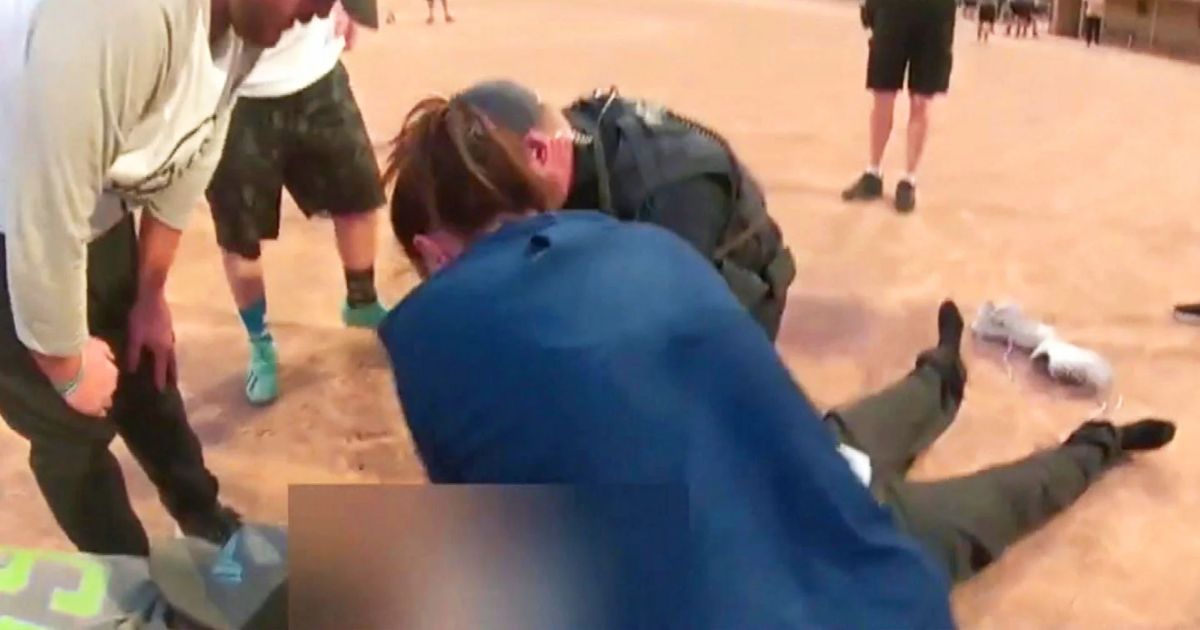 Nurse Danya Topham had just returned from work to see her son's game and was still dressed in her scrubs when she heard someone yell to call 911.
She did not waste a moment but rushed straight towards Darren Ewell, lying unresponsive on the ball field in front of her.
Danya started performing CPR on 57-year-old Darren before the first responders arrived on the field.
In an interview later, she said she wasn't hopeful about him making it back to life but kept giving him chest compressions.
Soon the paramedics arrived and took over from her when they saw that she had become quite tired; they then used a defibrillator to shock Darren's heart and make it start working again.
Darren had suffered a massive heart attack on the field, and it was a miracle that he was still alive. He was told by medical staff that he wouldn't have been alive today if he had had the heart attack at home.
Darren was taken to hospital where he required four stents and now the man has been restored back to health once again. Praise the Lord!
Darren Ewell is truly grateful to nurse Danya Topham for being there at the right place and time to save his life and calls her his 'guardian angel.'