A nursing student singing a heartfelt version of 'Amazing Grace' with her patient is winning the hearts of netizens.
The moment captured by another patient on their cellphone, shared it with the 87-year-old patient Nellie Barr's thankful family.
[in_article_ad]Insert your content here[/in_article_ad]
Nurse Brittany McArthur, 21, was the nurse who sang 'Amazing Grace' along with her ailing patient.
"As soon as I saw it I found it incredibly emotional and overwhelming," Jason Barr, one of Barr's 22 grandchildren said. "There were a few tears I have to say. It just shows the amazing care she is receiving."
Barr, is in Altnagelvin Hospital after a health scare, only met McArthur the same day the pair sang together.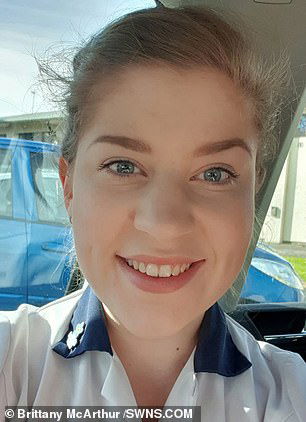 McArthur says, she did not have a reason to sing the song, a third-year nursing student at Ulster University, she says, that they picked the song and sang together.
She says she is glad that the song helped distract Barr from her pain and that she was happy to see her smile.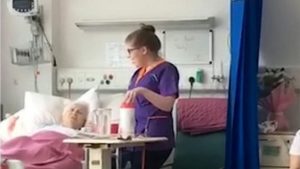 McArthur makes a point when she says, that nursing is not only about the clinical care, it's about caring for the whole person. She says she wanted to make a difference and it is not only about the medicine, if she could make her patient smile for even 10 minutes, then that is fine with her.