New York City Mayor Eric Adams has sparked controversy with his recent comments about faith and government. Speaking at an interfaith prayer breakfast, he boldly asserted that he cannot separate his belief in God from his role as an elected official. He argued that the absence of prayer in schools has contributed to rising crime and violence in the city.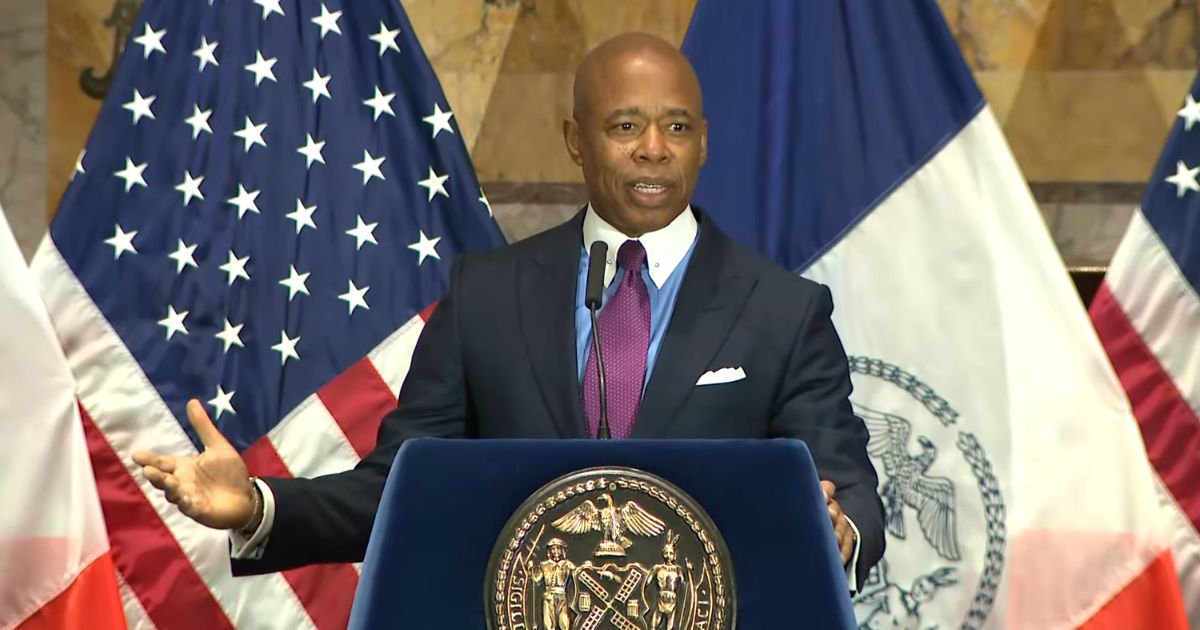 Adams' statements, which included a personal confession of faith, have drawn criticism from atheist activists who accuse him of violating the separation of church and state.
"Don't tell me about no separation of church and state," he said during the New York Public Library event. "State is the body. Church is the heart. You take the heart out of the body, the body dies."
In his address at the breakfast, Mayor Adams confessed his personal faith and identity in Christ even as he serves in a public office, which he says is just a job and that his faith is actually, who he is.
"I can't separate my belief because I'm an elected official," he said. "When I walk, I walk with God. When I talk, I talk with God. When I put policies in place, I put them in with a God-like approach to them."
The Mayor did not stop there but continued his speech as follows. "I am still a child of God and will always be a child of God, and I won't apologize about being a child of God. It is not going to happen."
Such a bold statement to make in public, considering the times we are living in currently with all its 'wokeness'.
Following his statements, the Freedom From Religion Foundation (FFRF), an atheist activist organization based in Madison, Wisconsin, has released a statement berating the Mayor.
"Mayor Adams, your remarks are disgraceful," FFRF wrote in a statement, calling the U.S. Constitution, to which Adams is responsible, "an entirely godless, secular document." "The mayor of New York City is not a 'servant of God,' FFRF asserts, but is, in fact, a servant of the people."
The group has demanded Mayor Adams withdraw his statements stating that he could not use the platform provided by the virtue of his office[ a constitutional one] to talk about his religious beliefs and to rescind the remarks that alluded to him being "anointed by God" while he was in actual, elected by the mandate of the people.
The Mayor is however clear about himself and his stand in God and says, "I won't apologize about being a child of God. It is not going to happen."
We watch and continue to pray for the Mayor and his family as the story develops.