They say a picture is worth a thousand words and as we look at this image of a police officer consoling a young man who wanted to take his life we are thankful to God for our men in blue.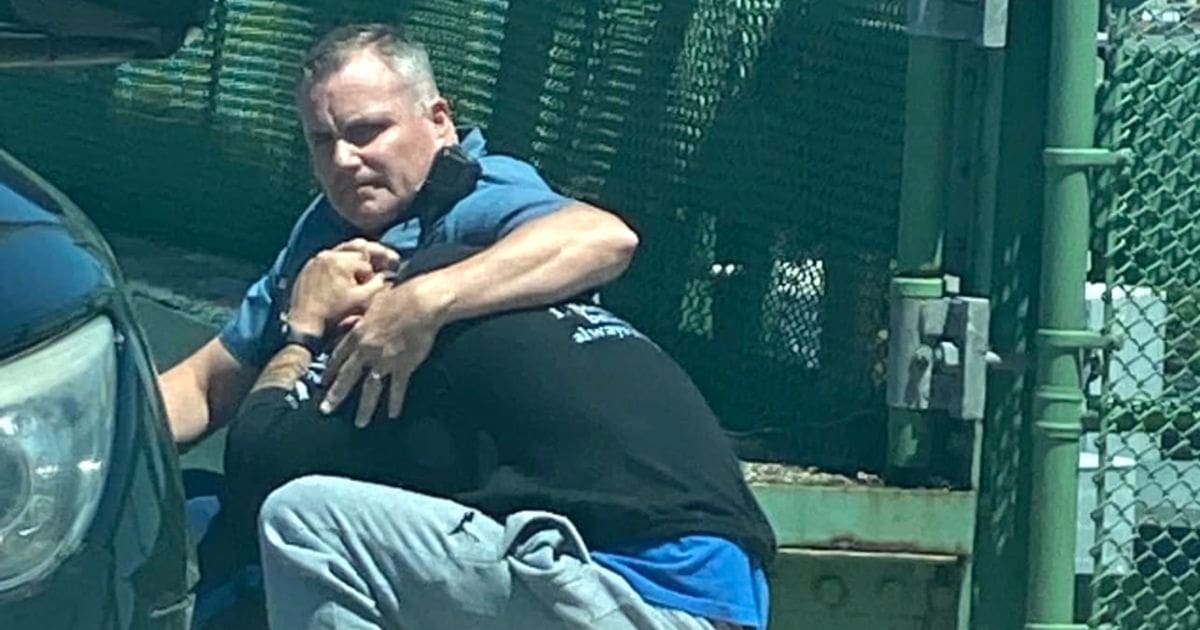 We do not know why this young man became so depressed with his life that he wanted to end it but we know that our lives are not our own to take but it is a gift of God and we must submit to Him.
The now-viral picture shows Massachusetts State Police Trooper Paul O'Connor consoling a distraught man on the Tobin Bridge in the afternoon after successfully talking him out of committing suicide.
The Mass. State Police department wrote that troopers and firefighters from Boston and Chelsea had responded to the bridge to save a suicidal man who was about to jump from the upper deck.
The man had crossed over the barrier and was at the edge of the bridge when Sergeant Peter Sennott and Trooper Randy Roach joined Trooper O'Connor to establish trust and communication with the man.
The State Police Marine Unit was also present at the Mystic River under the bridge. Trooper O'Connor convinced the man to cross over the fence and come to the roadside of the bridge where the officer sat with him and spoke for a while until he was taken by EMS to a Boston hospital for a checkup.
Sgt. Sennott, a Troop H patrol supervisor and member of the Crisis Negotiation Unit, sat in the ambulance with the man. We hope and pray that the man has a safe and healthy life and we thank God for Troopers O'Connor and Roach of the State Police-Tunnels Barracks who were able to convince the man to choose life and not suicide.
Proverbs 3:5-6 " Trust in the Lord with all your heart and lean not on your own understanding; in all your ways submit to him, and he will make your paths straight."