One police officer is garnering a lot of eyeballs after a video of his act of kindness went viral on social media.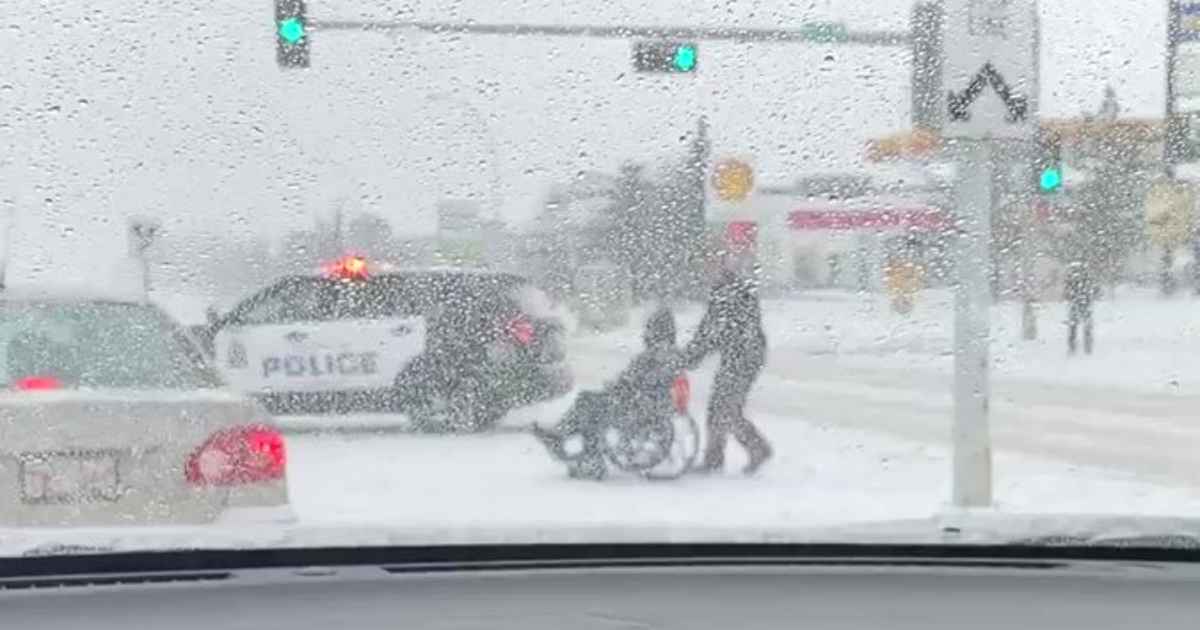 The video shot on Wednesday afternoon shows the Edmonton officer going out of the way to help a wheelchair-bound man across a snow-covered street.
Twitter user @bendle27, shared the video and said the act of kindness made him feel proud to be an Edmontonian.
A second officer can be seen using his cruiser to block traffic for the pair.
Police get such a bad wrap because of a few bad apples. No one takes videos of the good things they do. Proud to be an part of YEG @edmontonpolice @GlobalEdmonton @630CHED #yeg #edmonton #police pic.twitter.com/KTUtO8x6ox

— Beansendle (@bendle27) November 18, 2020
The Edmonton Police said the officer does not want his identity to be revealed and said he was just doing the right thing.