Christmas is one of the most joyful and anticipated seasons of the year. Sadly, it may not be as merry as expected for the family of Officer Holley. Her sister wishes her gunmen to "find forgiveness in God" despite the pain.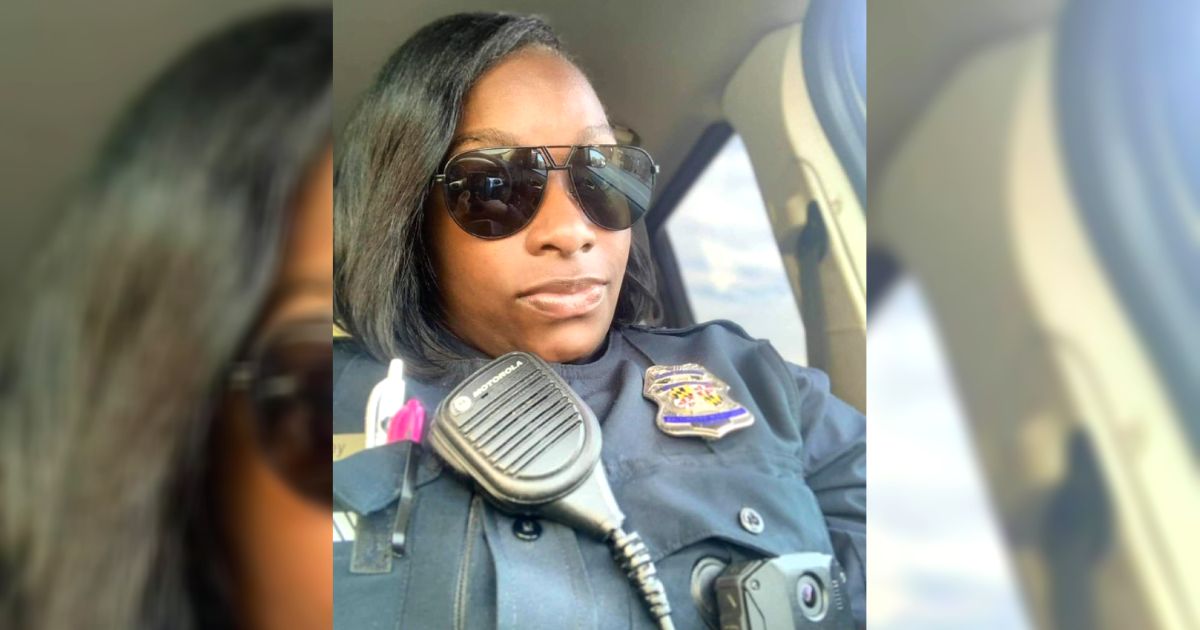 Keona Holley, 39, served the Baltimore police force for two years. December 16 was an unfortunate day for her when an assailant "apparently walked up somewhere from the rear of the (police) vehicle or alongside the vehicle and began firing into the vehicle, striking our officer," Baltimore Police Commissioner Michael Harrison said in a statement recently. She then accelerated the patrol car and crashed, authorities said.
She was also shot in the head while on duty, WBFF-TV reported. She was then taken to the University of Maryland Shock Trauma Center and placed on life support.
But, her family had to make a heartbreaking and difficult decision. "Her health has been deteriorating over the last couple of days, and her family, in consultation with her doctors, has had to make the most difficult decision," Harrison posted a statement on Facebook recently. Holley was taken off of life support two days before Christmas.
"The tears, they will never go away; they will always be there. But those tears also hold memories. They hold laughter; they hold joy. They hold her life, her essence, her spirit," said Lawanda Sykes, Holley's sister, in a WBFF-TV interview.
Her mom, Karen Eaddy, said, "I wish everybody a Merry Christmas. I mean, it's still merry to me because I have my grandkids." Eaddy added, "I may not have my child, but I have my grandkids. So, I have to lift myself up and lift them up to have Christmas without their mom." The fallen officer has four kids, and the youngest is a 10-year-old boy.
Sykes appealed for something to be done to stop the violence. "Something has to be done about it. Whether it comes from our politicians or police department, whatever, no matter what. But, the message has to go to the person who's picking up the gun," she said.
Amid the grief, pain, and questions, she still wished that her sister's assailants this–"Everybody does not have or was given the love that my sister had, and maybe that was missing from them. The only hope that I can find is as that they find forgiveness in God," she explained.
A Tribute to Fallen Police Officer Keona Holley

End of Watch: December 23, 2021 pic.twitter.com/7EoT6Vk2SH

— Baltimore Police (@BaltimorePolice) December 24, 2021
Elliot Knox, 31, and Travon Shaw, 32, were charged with attempted murder of the slain officer and homicide of Justin Johnson. "As we now know, the perpetrators of Officer Holley's shooting, they then left that scene, went to Lucia Avenue and then committed that homicide of Justin Johnson," Harrison said.
"Baltimore will never forget Officer Holley's sacrifice and commitment to making a difference in her beloved city. I ask that everyone please keep Officer Holley's family in your prayers as they endure the holiday season without their mother, daughter, sister, and loyal friend," Mayor Brandon Scott said–posted on Baltimore Police Department's Facebook page.
The coming days may be extra challenging for the family and friends of Officer Holley, but the grace of God will enable them to face each day with hope and love in their hearts. Let's keep them in our prayers when we remember them.