America was introduced to a heavenly voice this week, the voice of Putri Ariani, who left an indelible mark on America's Got Talent with a stunning performance that elicited tears and applause.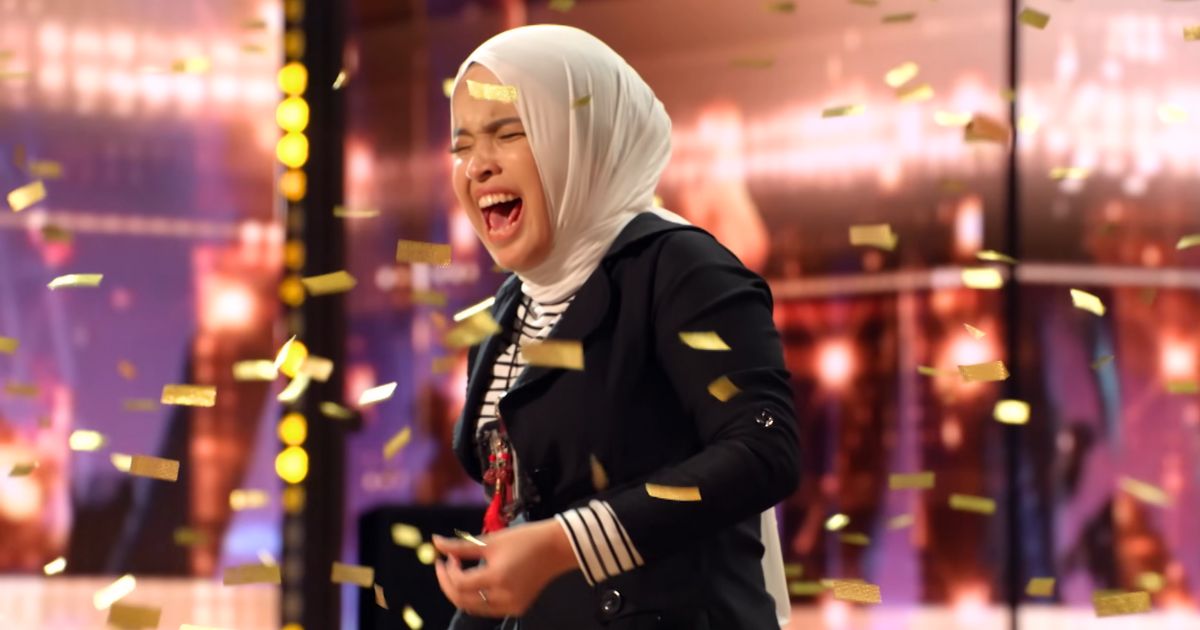 Putri's inspiring story moved even the usually unflappable judge Simon Cowell, who at 63, briefly teared up during the 17-year-old's performance. Putri's soaring ambitions are as lofty as her voice, with dreams of attending the esteemed Juilliard school of performing arts.
Judge Sofia Vergara described Putri's voice as belonging to an 'angel,' a sentiment echoed across the auditorium as Putri, who is blind, masterfully performed her own acoustic piano accompaniment. She triumphantly advanced to the next round, earning a golden buzzer from an obviously moved Cowell.
The talent showcased was breathtaking as Putri sang an original number that captivated viewers and brought out gushes of praise. As one thrilled audience member shared, 'She just nail it.. Her voice was so power full.'
Heeding a personal request from Cowell to perform a second song, Putri graced the stage with a hauntingly beautiful rendition of Elton John's 'Sorry Seems To Be The Hardest Word.' It left fellow judge Howie Mandel to muse, 'A lot of people don't believe in angels – and I think one just landed on our stage.'
The resounding praise was not confined to the auditorium. Viewers at home were equally smitten by the youthful prodigy. 'I literally dropped in tears while watching this. So proud of you and praying so that your dreams come true!' one viewer commented on YouTube, while another extolled, 'Her voice is incredible and it reaches my heart when she sings.'
Perhaps the most heartwarming acknowledgement came from the US Ambassador to the Republic of Indonesia, Sung Y. Kim, who tweeted: 'Congratulations to Putri Ariani for her amazing performance in the United States! … You are an incredible talent.'
Though it was her first appearance on the American stage, it wasn't Putri's first taste of triumph. At just 8 years old, the singing prodigy had captured hearts and won Season 2 of Indonesia's Got Talent.
Putri's inspiring journey and celestial voice remind us that we are all bestowed with divine gifts, each unique and waiting to be discovered. It's our calling to use these gifts to inspire, uplift, and light up the world.
"I praise you, for I am fearfully and wonderfully made. Wonderful are your works; my soul knows it very well." (Psalm 139:14)