A great-great-grandfather celebrated his 106th birthday in style by diving into a lake without any assistance.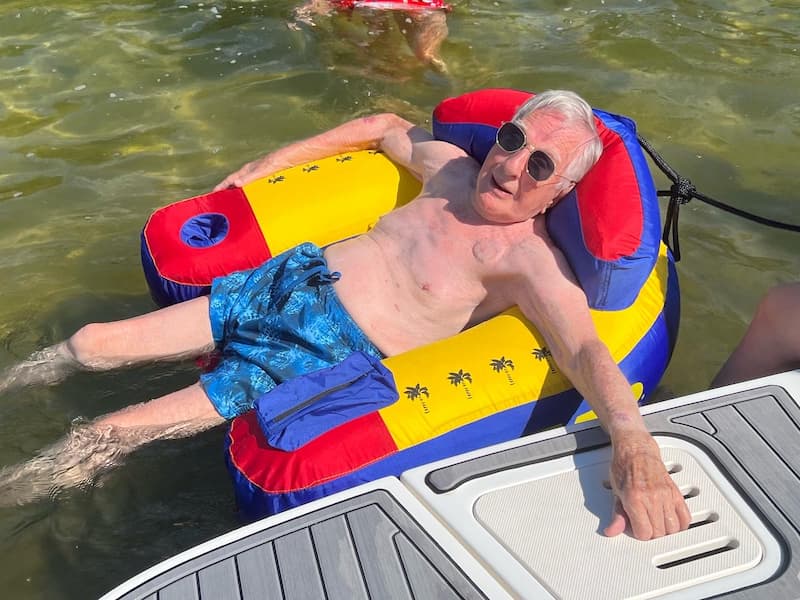 Franklin Estes could be seen lounging on an inflatable at Lake Winnipesaukee over the weekend in a picture taken on his 106th birthday on July 29.
In an older video, he is seen diving head first into a lake in his 102nd year. Surprising family members and people on the internet alike.
Originally a resident of Williamstown, Massachusetts, Franklin has two grandchildren, five great-grandchildren, and three great-great-grandchildren. He credits his caring parents and God for his longevity.
He usually does his own shopping, cooking, and laundry. He used to drive his own car, to the grocery store and his doctor in Springfield, Massachusetts.
Franklin was born prematurely and survived polio. He also had a pacemaker put on a year ago. Despite all odds, this 106-year-old man is proving that age is just a number.