A young Ukrainian girl who spread rays of hope in Kyiv and everywhere through her rendition of Frozen's 'Let It Go' is now performing the National Anthem of Ukraine.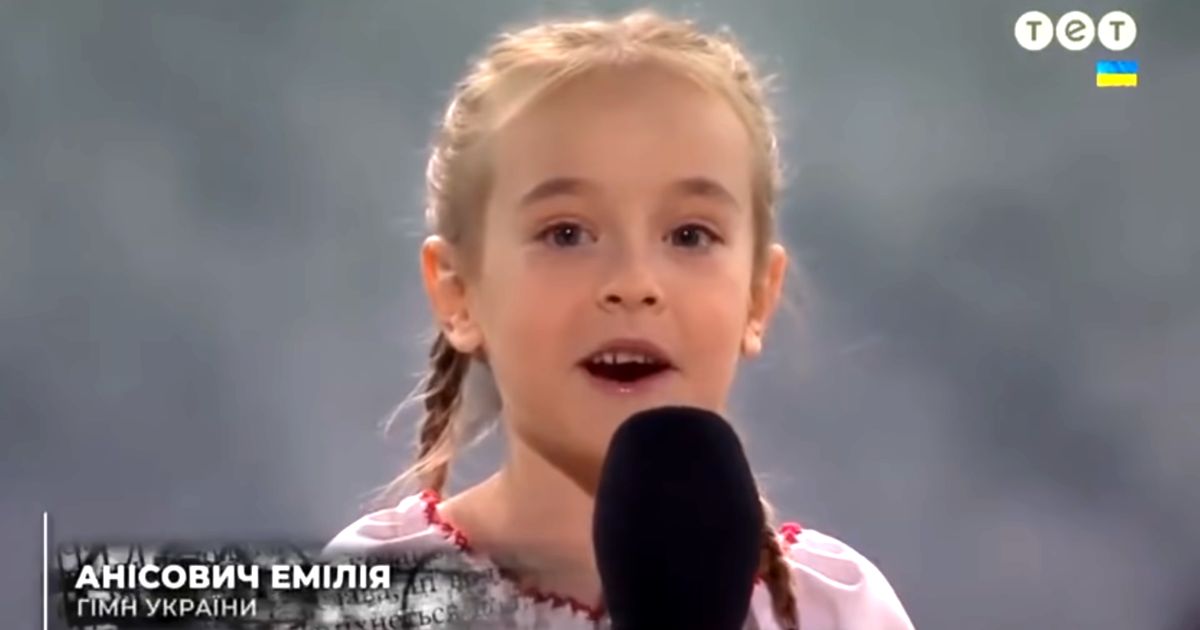 The world has been seeing the horrors of war unfold all across Ukraine with millions of civilians fleeing with their tiny babies and children.
But one video went viral from this war-torn country moving hearts around the world when a precious 7-year-old girl sang a song that every child her age knows from an underground bunker.
Amelia Anisovych sang a beautiful rendition of 'Let It Go' from a bomb shelter and the video was posted by her mother Marta, it became viral and was appreciated by the original singer of the song and many other celebrities.
Now a month later, she is singing her country's national anthem on a stage for the "Together for Ukraine" charity concert.
The organizers were so moved by her video that they asked Amelia to sing "Glory and Freedom of Ukraine Has Not Yet Perished," which is the country's national anthem since 2003.
The lyrics from that song are:
Ukraine is not yet dead, nor its glory and freedom,
Luck will still smile on us brother-Ukrainians.
Just look at Amelia now, she is wearing her hair in two braids and is dressed in the Ukraine national dress, she's belting out the National anthem in front of a crowd of thousands in Lodz, Poland.
The crowd erupts in joy and is applauding Amelia for her flawless performance, she is delighted and bow at the end of it.
We just can't wait for the day when Amelia will be a top performer in Ukraine and bring glory to her country with her cheerful personality and never-say-die attitude.