Expressing gratitude to God when everything is fine, is a normal thing, but thanking Him when disaster strikes is worth the effort.
Hansel Emmanuel is a talented high school basketball player who lost his arm in an accident at age six, but thanks God for the power to exceed the different challenges he faces in life.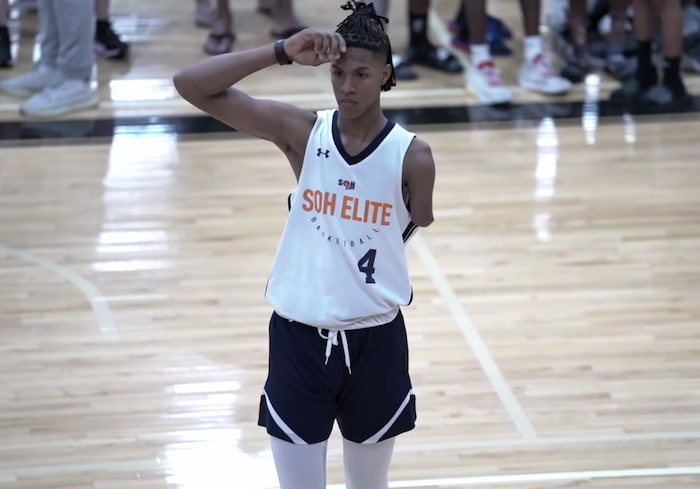 The Dominican Republic native plays football for Life Christian Academy in Kissimmee, Florida, lost his arm in a tragic accident at the age of six.
Hansel has been in the United States since February, he was injured when he was 6 years old after a wall fell on his arm. He was trapped for 2 hours and by the time they got to the hospital, it was too late and his hand needed to be amputated.
Now 16, the young man is going viral with his impressive highlight reel playing AAU ball. He remembers the accident as "a life lesson that God exists."
Hansel Emmanuel was at it again this past weekend! (Via Overtime) pic.twitter.com/x2mfE8s0ke

— Athletic Recruiting (@ncsa) April 21, 2021
His Instagram account is also filled with highlights and words of inspiration or encouragement. "The more difficult the obtaining, the easier the path will be."
View this post on Instagram
On the basketball court, Emmanuel looks like the best player there even though he has a disability it doesn't stop him from coming out with his A game. Such an inspiration he is to everyone around him with his ever positive attitude.