1 John 5:4 For whatever is born of God overcomes the world: and this is the victory that overcomes the world, even our faith.
Jesus is my healer
This verse was demonstrated in action by a pastor who was admitted to the ICU due to COVID-19 who tweeted "Jesus is my healer." Pastor Mark McClurg's tweet from his hospital bed has gone viral after thousands liked it.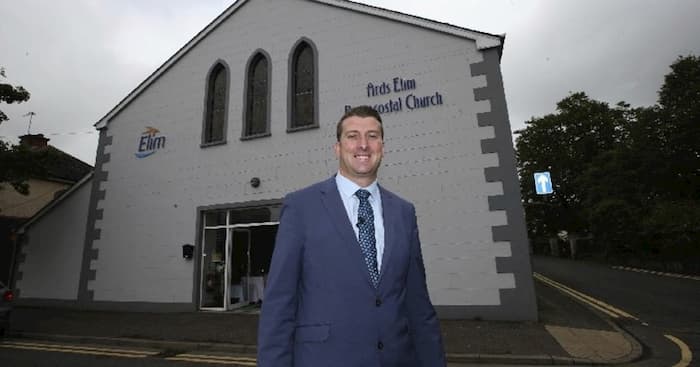 The pastor from Northern Ireland of Elim Pentecostal Church was admitted to Ulster Hospital's ICU after contracting the deadly virus.
He tweeted on March 24th and created subsequent posts and videos where he told people to follow the guidelines of the government and not to undermine the deadly virus.
As I fight Coronavirus in ICU. #Coronavirus #COVID19 pic.twitter.com/B8QwQ1lWPy

— Mark McClurg (@Mark_McClurg) March 24, 2020
"If you get coronavirus and you have to go into the intensive care unit, that means you are going to struggle to breathe, you could go on a ventilator, so please listen to all the advice of the government," he said.
I have Coronavirus I have spent the last week fighting for my life in ICU. I wanted to share personal video about how deadly and dangerous this is. Can you help me retweeting this out. We must protect our amazing NHS staff. #coronavirus #Covid19 1/2 pic.twitter.com/UKFYsPEkh7

— Mark McClurg (@Mark_McClurg) March 25, 2020
Recovery
Mark has now recovered from the illness and after being released from Ulster Hospital thanked people online for their prayers.
I have some amazing news. I'm leaving the Ulster Hospital. I want to thank everyone for their prayers. I want to thank the staff at the Ulster Hospital for saving my life. I looking forward to enjoying life. Overcome #Coronavirus. Be kind. Jesus is my healer. Please retweet this pic.twitter.com/m3Lhq9Gsk2

— Mark McClurg (@Mark_McClurg) March 29, 2020
Mark also thanked the staff, but he thanked the Lord Jesus Christ first of all saying, "Jesus is my healer," in his post.